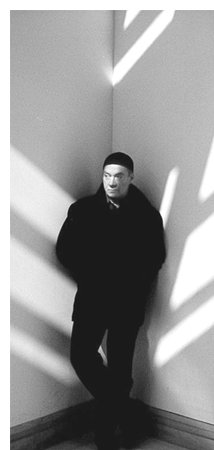 The David Earle exhibit provides a glimpse into the creative life of one of Canada's foremost modern dance artists. A prolific choreographer, David Earle has created over 130 works across four decades as co-founder/co-artistic director of Toronto Dance Theatre (TDT) and as founder/artistic director of Dancetheatre David Earle.
The Canadian arts community has repeatedly acknowledged and honoured David Earle's work. In 1987 he received both the Clifford E. Lee Award from the Banff Centre for the Arts and the Dora Mavor Moore Award for best new choreography for his work, Sunrise. In 1988, along with fellow TDT co-founders Patricia Beatty and Peter Randazzo, he received the Toronto Arts Award for Performing Arts. Other awards include the Jean A. Chalmers Award for Distinction in Choreography (1994), the Order of Canada (1996), the Muriel Sherrin Award from the Toronto Arts Council Foundation (1998), the Canada Council for the Arts Jacqueline Lemieux Prize (2002), and the Walter Carsen Prize for excellence in the performing arts (2006). In 2005, Queen's University in Kingston, Ontario awarded David a Doctor of Laws. His work Sacra Conversazione has been selected by Canadian dance professionals as one of ten Canadian choreographic masterworks of the twentieth century.
During 2002 and 2003, I extensively interviewed David Earle. In chronological order, he recalled, then reminisced about each of his choreographic works. During the choreographic process, David frequently wrote a daily journal. Reading the journals was, for me, like opening a time capsule and becoming partner to his daily struggle for the right direction and implied narrative, the appropriate movement and a meaningful title. I saw, first-hand, his dependency on the dancers' feedback, their willingness to contribute to the process and their enthusiasm or lack thereof. I shared in the exhaustion of dead-end roads, the frustration of budget cuts, the concern over sets and costumes, the euphoria of even a few musical bars of progress. And … I felt the ecstasy of creation. The result was my book David Earle: A Choreographic Biography.
For this site, I have selected excerpts from the book, highlighting Earle's signature choreographic works from each decade. The information provides facts about premiere performances, David's personal journal entries and interview segments. Each decade features David's musings along with selected images demonstrating the artistic scope and variety of his work. Additional material includes an essay by Graham Jackson providing a colourful overview of TDT's early years. A photo gallery offers a collection of the exhibit's images plus selections of poster art and choreographic sketches from the book.
- Michele Green
The text for this exhibit is revised and excerpted from Michele Green's book, David Earle: A Choreographic Biography, published in 2006 by Dance Collection Danse Press/es. (next page)

©2007, Dance Collection Danse
David Earle Exhibition Curator: Michele Green
Web Design: Believe It Design Works