THE NEW FACE OF DCD
Explore the richness and depth of Canada's vibrant dancing past
WELCOME TO DANCE COLLECTION DANSE
This site is under development and you may encounter some issues.
Please be patient as we hammer out the bugs.
DCD has been preserving, sharing and celebrating Canada's dance story for almost 40 years. Our collection, both physical and digital, is available to explore by anyone with an interest in dance and/or the people, events and times that shaped the dance past and inspire us today.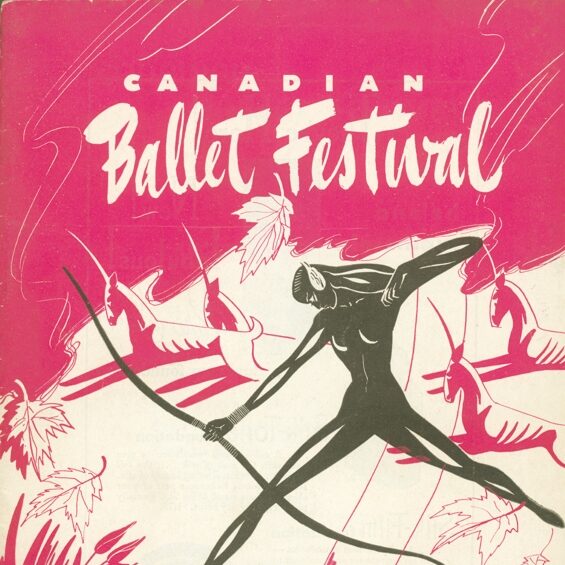 DCD DISCOVER
COMING SOON! Access and explore all that has been digitized of DCD's collection, upload your OWN collection, or dive deep into our exhibition materials. ANNOUNCEMENT
DCD HALL OF FAME TICKETS!
The DCD Hall of Fame is happening on November 5th at the Palais Royale! Whether you plan to attend in person or watch the live stream, you can buy your ticket now! This year's group of inductees and award winners include Édouard Lock, Peggy Baker, Rex Harrington, Zab Maboungou, Mimi Beck, Jean Stoneham Orr, Karen Pheasant-Neganigwane, Miriam and Lawrence Adams and more!
The latest news
Jean Stoneham Orr is a beloved member of the Vancouver dance community for her support of artists and her half-century of volunteerism, but did you know…?
DCD DISCOVER (Coming Soon)
PERSONNEL
Miriam Adams, C.M.
Co-founder/Advisor
Amy Bowring
Executive and Curatorial Director
Jay Rankin
Administrative Director
Vickie Fagan
Director of Development and Producer/Hall of Fame
Beth Dobson
Archives and Programming Coordinator
Michael Ripley
Marketing & Sales Coordinator
CONTACT
1303 – 2 Carlton St.
Toronto, ON
M5B 1J3
Canada
Phone: 416-365-3233
Fax: 416-365-3169
info [AT] dcd.ca
HOURS
Mon. – Fri. 10 a.m. – 5 p.m.
Appointment Required
Contact our team by email or call one of the numbers above