CAROL BISHOP-GWYN
OCTOBER 2011
DANCE HISTORIAN OF THE MONTH
INTRODUCTION
Welcome to DCD's "Dance Historian of the Month" – a series that features interviews with Canada's dance historians. We hope to illuminate aspects of the person, their craft, the field, and to provide insight into what inspires those who interpret our dance pasts. The interview is accompanied by a photo, giving a face to the bylines. Often veiled by computer screens, untouched by stage lights and represented only by their printed words, historians are the intangible forces that spur dance on. Our interview is your introduction to the historian herself.
Carol Bishop-Gwyn is a dynamic writer and dance historian, who has worn multiple hats within the cultural field. She has worked as a producer and broadcaster for CBC Radio, as a freelance journalist and as an educator with Ryerson University, the School of Toronto Dance Theatre and other major dance programs. She holds graduate degrees in dance from York University and the University of Surrey
Bishop-Gwyn's book The Pursuit of Perfection: A Life of Celia Franca will be launched by Cormorant Books in mid-November 2011. The book will be a dynamic and multifaceted read, demonstrating Bishop-Gwyn's extensive research and exciting background in communications. A portion of her research for the book was completed at Dance Collection Danse and several photographic images from DCD's collection were provided to Cormorant for the publication.
Sincerely,
Carolyne Clare
DCD Metcalf Foundation Intern
INTERVIEW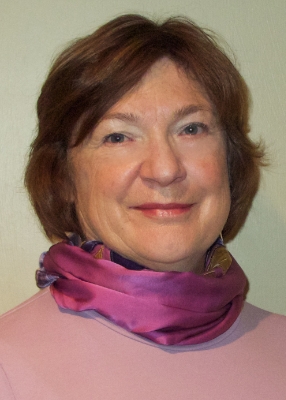 Name: Carol Bishop-Gwyn
Place of Birth: Toronto, Ontario
CC: What brought you to writing about dance history?
CB: I had the opportunity to audit a history of modern dance course at Harvard University, given by a young Susan Manning. At that time, Manning was a fourth-year undergraduate student and she was sharp as a tack. She is now a prominent dance historian.
I was at Harvard because my ex-husband was a Neiman Fellow. The fellowship allows journalists to take a year-long leave of absence from their job to expand their professional network and attend courses and workshops at Harvard. I was also permitted to take courses and so I chose to study dance history. During one class we talked about the pioneers of modern dance and I was introduced to Maud Allan. The fact that she was born in Toronto piqued my interest, and I decided to learn more about her.
I had a journalism degree and I loved doing research. For my Maud Allan research, I used many archives, such as the Billy Rose Collection in New York City. At the public library in San Francisco, I read the trial of Maud's brother who had been accused of murder. I later did research on Maud in England. I loved unravelling Maud's story and I kept pulling at threads of information about her. My writing on dance started with Maud and I plan to return to her again.
CC: Did you have a strong interest in dance prior to studying with Susan Manning?
CB: Oh yes, always. I took ballet lessons as a little girl. We moved though, and ballet classes were no longer easily accessible. I later took adult ballet lessons when I lived in Ottawa and was working at the CBC. I took classes at the Nesta Toumine studio. Although they are basic, my ballet studies are helping me in my current research on National Ballet founding artistic director Celia Franca. Overall, my writing is mostly from the fan's seat.
CC: Why did you decide to return to university after your journalism degree?
CB: I decided to go to York University to do a Masters of Fine Arts because the MFA allowed me to focus on my dance research and gain knowledge about modern dance. In the 1980s, I had a small child and as a mother I did a lot of magazine writing. Magazine writing offered me a feasible schedule because I didn't have to be at a certain place at a certain time other than for conducting interviews.
Halfway through my graduate studies I moved to Moscow where my ex-husband had been located as CBC correspondent. I delivered my last research papers to the university through diplomatic pouch. I had a library card to the Moscow Library and there I continued my research on Maud Allan's one visit to Russia.
CC: Why did you choose to pursue further studies in England?
CB: After Moscow, we were transferred to England. While we were there, Selma Odom, a professor at York University, was doing her PhD at the University of Surrey. Selma would stay with me while she was in town. The conversations we shared made me enthusiastic about returning to university and continuing my research. I did a Masters of Philosophy at Surrey University and I wrote my thesis on Maud Allan.
Maud Allan was very complex. Although a vaudeville dancer, she had a very strong background in music. She was the protégée and lover of composer/pianist Ferruccio Busoni and in Germany she studied with some of the most important musicians of her time. Maud was highly self-motivated, pursued rigorous artistic training and she socialized with cultural elites. She incorporated her knowledge of classical music within her vaudeville performances, an uncommon combination.
CC: When you were doing your research on Celia Franca what types of artifacts were the most helpful?
CB: There were very few personal diaries. If her diaries exist, then they are not currently in any public collection. Celia put everything, including her laundry list, into Library and Archives Canada. Her fonds is huge! I dug through numerous files to find information. Generally, it was very difficult to uncover Celia's true character; she always played a role on stage and in life. It was hard to get underneath her outer appearance.
While doing my research, I got lucky. I was told that one of Celia's friends, Cyril Frankel, had died but that his wife was still alive. I was in London, and for some reason I decided to look up his name in the telephone book and it was there. When I called, he answered the phone. He was alive!
He invited me to visit and we got along well. During our conversation, he told me that he had this big batch of letters that Celia had written him. The first set was written during the war years, the second during her early years in Canada. He was her mentor and lover. He had studied at Oxford and, during the war, served in the army. Celia respected him and she would pour her soul out to him in her letters. Their letters still smelled of smoke because both of them were chain smokers.
Celia would write him four or five letters in one day. Sunday was her night to write letters, and she revealed much to him. For example, she has always told people that she had left the Sadler's Wells Ballet because she thought the role she was cast in would make her die of boredom. According to the letters, she was actually betrayed by Ninette de Valois, the director of the Sadler's Wells. The letters added a whole new dimension to my book. However, finding the letters was a complete fluke! I made a phone call to a dead man.
CC: When is your book on Celia being launched?
It is planned to be published in early November 2011. The launch is planned be part of the National Ballet's gala celebration for their 60th anniversary. At that time, James Neufeld will also launch the extended version of his book Power to Rise, newly titled Passion to Dance, about the history of the company.
CC: How do you balance journalistic and academic writing styles?
CB: It is a challenge. I started out as a journalist, so I wrote as a journalist. Later, I did two graduate degrees, where they tried to whip the journalist out of me but couldn't. I was writing at a time when universities seemed to encourage obscurity, as if they wanted only a few people to understand their research. However, one of my thesis evaluators told me that my work was exceptionally readable and I think that was intended as a compliment.
My book on Celia is directed at general readers and so I have had to tailor my writing. For example, in academia you can't propose viewpoints without having supporting references. By contrast, in trade books readers are more satisfied when a book presents clear interpretation. My husband, Richard Gwyn, who wrote nine wonderful books, helped me identify sections of my work that were too scholarly. Similarly, I read drafts of my husband's written work to offer feedback and I do his illustration research.
CC: Is your writing inspired by the work of other dance historians?
CB: I very much enjoy Susan Manning's writing. I like her use of theory. I also admire Lynn Garafola's comprehensive and thorough research on Les Ballets Russes. I also love Judith Mackrell's book on Lydia Lopokova, the ballerina wife of economist John Maynard Keynes. I appreciate all of these academics' work.
CC: Some dance historians express that movement is their first "language". Would you say that you are more comfortable with words?
CB: Yes, I am more comfortable with language and words than movement. However, many of my closest friends are not. One of my dearest friends is a professional artist, and she thinks in colour, shape and texture. I adore her but we interpret our world in very different ways. The way people use language is something I recognize immediately.
At the same time, there are so many dancers who are exceptionally eloquent. Nadia Potts, Veronica Tennant, and Miriam and Lawrence Adams – all are highly articulate. Some dancers' intelligence allows them to be highly capable movers and writers.
CC: Is your focus on female artists a coincidence or intentional?
CB: Coincidence. I am also at work on a book, currently on the back burner, about three female artists from the nineteenth century: a dancer, an actress and a painter – all Canadian born with a connection to Oscar Wilde. This book is more contextual, about the periods I'm considering, rather than artistic practices.
Another project is about a male artist, Jack Nichols, who became a victim of Abstract Expressionism. Except in Quebec, most of Canada at that time – the 1950s – was interested in Realism. However, when other provinces finally took to Expressionism they did so with such a vengeance that they did not respect artists working in other styles. Nichols instead favoured figurative work and he was totally destroyed during a public interview on artist Harold Town's television show. The television host berated Nichols for working in a figurative style. Nichols was broken and stopped making art.
CC: What does dance history bring to dance?
I've taught dance history at York University, Ryerson and the School of Toronto Dance Theatre. I'm always surprised by students' disinterest. Many dance students are not very interested in reading and writing. They are also exhausted due to their demanding physical life. Nonetheless, I always find two or three students who get hooked. I had a student from Korea, and when we were discussing Orientalism in the work of Ted Shawn and Ruth St. Denis, he became really cross with me. He asked me if I had any idea how insulting it was to misrepresent Asian dance and equate it with sexuality. His frustration spurred him to read Edward Said and other theorists I had recommended.
Overall, I think it is important for dancers to know their history in order to be able to advocate for dance. It is also important to know where you came from, in order to know where you are. Choreographers and dancers should learn about Expressionism or Realism to understand their current work. Thus, if you are dancing for the Royal Winnipeg Ballet, you should know when and why the company gravitated towards Russian technique. If you are training with Canada's National Ballet School, you should learn why Cecchetti ballet technique is part of the curriculum.
CC: Do you use your body when writing about dance?
CB: No, although writers with more of a dance background probably do. I sometimes ask dancer friends to help me out. A couple of years ago, choreographer Terrill Maguire came to visit me at our saltbox cottage in Newfoundland. I was writing about Celia Franca and I had a picture of her as a six-year-old girl and she was on pointe. I asked Terrill to help me describe the picture using ballet expressions. My dance vocabulary is strong, and I have taken movement analysis courses but I still don't have confidence in myself. Dancers also usually offer great insight into reading images.
CC: If you could go back to a previous era of dance, where and in which time period would you go?
CB: I would return to the late nineteenth century, to the Mariinsky, or the Bolshoi in Moscow. I'd have to be a rich person because otherwise I wouldn't get into the theatre. When I lived in Moscow, I went to the Bolshoi as many times as I could. During Soviet times, they would serve you nasty champagne and fatty sausage. During Imperialist Russia, audience members used to promenade around the theatre during the intermission. They would walk in a circle with flutes of champagne and wearing beautiful dresses. I would probably then go to Paris and see Diaghilev. In Paris it might have been less elitist than in Russia, but in both places I would have had to speak French.
CC: What motivates you to keep writing about dance?
CB: I've accumulated quite a bit of knowledge about dance. I've made friends with other dance writers and we talk about books and shows. I still love watching live performances and I adore research. My research keeps revealing threads of information that fascinate me and I love pulling at them. I went to Dance Collection Danse's exhibition at the St. Lawrence Market Gallery three times and I encountered so many stories I would like to reveal through research.
CC: Any concluding thoughts?
CB: My work is not very profitable, and it can be taxing; it's a labour of love.
RELATED
The Pursuit of Perfection: A Life of Celia Franca (Cormorant Books, 2011)

Bishop-Gwyn's book on Celia Franca was nominated for the Charles Taylor Prize. CLICK HERE to read her an interview with MacLean's magazine after she received the nomination

CLICK HERE to read Deirdre Kelly's Globe and Mail review of The Pursuit of Perfection
DCD DISCOVER (Coming Soon)
PERSONNEL
Miriam Adams, C.M.
Co-founder/Advisor
Amy Bowring
Executive and Curatorial Director
Jay Rankin
Administrative Director
Vickie Fagan
Director of Development and Producer/Hall of Fame
Beth Dobson
Archives and Programming Coordinator
Michael Ripley
Marketing & Sales Coordinator
CONTACT
1303 – 2 Carlton St.
Toronto, ON
M5B 1J3
Canada
Phone: 416-365-3233
Fax: 416-365-3169
info [AT] dcd.ca
HOURS
Mon. – Fri. 10 a.m. – 5 p.m.
Appointment Required
Contact our team by email or call one of the numbers above