lISA DOOLITTLE
NOVEMBER 2009
DANCE HISTORIAN OF THE MONTH
INTRODUCTION
Welcome back to Dance Collection Danse's newest online addition, "Dance Historian of the Month." This is the fourth edition of our column, which will now be featured every other month with our next interview appearing in January.
I will continue to interview Canada's much valued and hard working historians, revealing a little about those who spend their time unveiling dance history in Canada and around the world.
The hope is to illuminate something about the person, their craft, the field, and to provide a peek into what inspires those uncovering and rediscovering our dance pasts. As has been revealed in our inaugural interviews with Selma Odom, Allana Lindgren and Vincent Warren, there is no one way into the field of dance history/writing/researching/curating; and once in, the path is not delineated, its end goal is the open window of discovery.
This month's interview with Lisa Doolittle of Lethbridge, Alberta, brings us an example of a researcher whose work takes place behind a desk and in front of a computer, yes, but also within the very active communities around her. Uniting generations, dancers and non-dancers, folk and theatrical dance, cultural backgrounds and her own wide pool of interests, Doolittle is a collector and teller of untold stories from the more remote corners of dance studies in Canada. Inspired by the Dalai Lama's idea that "you can't sew very well with a two-pointed needle," she is allowing her projects to have an all-encompassing and broad focus; at the intersection is her unique body of work.
Doolittle was a contemporary dancer first, studying in Calgary, Toronto and New York. She came to research later and today is a professor within the Department of Drama at the University of Lethbridge. She doesn't consider herself an historian per se, or an ethnographer, but a researcher. Like so many others in the field, she is a little bit of many things, the sum of which, I think, is great.
Enjoy the interview.
Seika Boye
INTERVIEW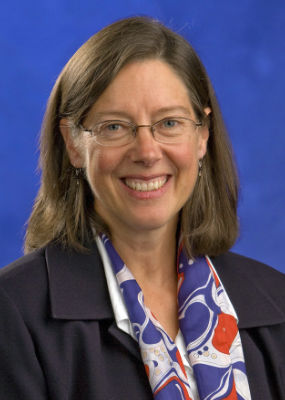 Name: Lisa Doolittle
Date of birth: December 27, 1954
Place of birth: Kenosha, Wisconsin
Place of Employment: Professor, Department of Drama, University of Lethbridge
SB: What was your path to becoming a dance historian?
LD: I danced … I was a dancer. I have a piece of paper from grade one that said I'm either going to be a dancer or a nurse. It's straight forward. My mother tells me that she took me to the Nutcracker and it sealed my fate. I took ballet in Calgary. I had to be a ballerina. I was a mover. Then, I was lucky enough to study modern dance with Yoné Kvietys. I was a rebel, had quit ballet in a huff, and Yoné was there with Laban training. I continued to dance in my high school years, then in the 1970s in New York City at the Nikolais-Louis school and at the Cunningham school. I was intrigued by both places. I studied briefly at York University in Toronto, danced with Co-Motion collective in Calgary and then went overseas as an independent. I completed my Masters at Wesleyan University in Connecticut in dance and culture in 1989. During this time I studied with Cynthia Novack (Cohen) who was an amazing person. She wrote Sharing the Dance, an ethnography about contact improvisation. It is very inspiring and she gave me the confidence to write. The program at Wesleyan was very independent, you had to do your own thing. I had decided that I really wanted a university job. I needed out of the independent dance scene – I think I needed a salary (laughing)! I got my first job at thirty-six.
I did dance a little more after I completed my degree, but became interested in research and choreography. I'm not really a dance historian, but love all things historical. I'm also not an ethnologist. I'm a cross-disciplinary researcher. I connect to work coming out of performance studies and I am trying to link dance into the foundations of our world. It's there and it's been a life's work with the articles I've written. Dance and human rights has also become a mission. Our bodies are fundamental to our existence – small wonder, then, that dance pops up at important points in social and political life. I find this fascinating.
Near Wesleyan there was a community of elderly women who trained under Florence Noyes. They dressed up like Isadora [Duncan] and would dance outside at night – things like that always get me going. They were dancing their hearts out! It was just fantastic! I just love that! I have great affection for traditional dance history.
SB: What are you working on right now?
LD: I'm contributing an article to a special "folk" themed issue of the journal Discourses in Dance. It comes from research with Anne Flynn, supported by the Social Sciences and Humanities Research Council, that examines multiculturalism and dance, and Canada's choreography of nationhood. We are writing about different case studies in the 20th century: government policy surrounding the legislation of dance by aboriginal peoples; the CPR Festivals, a series of music, dance and folk arts festivals held in Calgary from 1927-1931; and the 1977 centennial celebrations of the immigration of Japanese peoples into Canada.
In the piece I'm publishing about folk dance, I'm trying to rethink the term "folk" and what it means. Instead of looking at how people from the outside might perceive these dances – a perspective that is often oversimplified – I'm looking from the inside, from the perspective of the people who perform the dances. I'm working with a Japanese-Canadian group, the Momiji Dance Group, who has been in Lethbridge dancing together for thirty years. They have a long list of amazing accomplishments. Their stories and their dancing are so interesting and the fact that they continue is inspiring.
The other fun thing happening right now is in my work in the drama department at the university. As a choreographer, I am always flummoxed about how to approach theatre productions. I've been trying to make my research work into my performance work, so that they really do go hand in hand. That's something the Dalai Lama said: "You can't sew very well with a two-pointed needle." I'm trying to have one broad focus.
This year I'm working on a production of the musical Hair. Right now I am trying to find someone who can remember, if there is anyone who does remember (laughing), social dancing from the sixties. To see if they can recall what we actually did. Were our hands above our head? Did we move our hips? I'm looking at films, Woodstock, for example. I'm going to have eighteen-year-old students speaking to some of the people who were actually hippies, draft dodgers. Hair did come out of a real time, the peace movement was a real thing – hopefully the students' participation in the play will give them a sense of those times.
SB: What are you reading right now?
LD: At my bedside is a tiny book, Worlds in Harmony: Compassionate Action for a Better World, by the Dalai Lama. I was just in Calgary at a conference and he spoke there. His message was so powerful that I wanted to take it with me, so I bought the book. Unfortunately, the book doesn't do the same thing. It was his live presence and communication that was so effective and strong.
I am also reading a couple of Canadian novels: Alice Munro's The View from Castle Rock and Three Day Road by Joseph Boyden, given to me by a friend.
SB: Are you reading anything dance-related?
LD: I haven't for quite a long time. But there is a new book of Susan Leigh Foster's, Worlding Dance that I am very excited to read. Foster is a dance historian with a lot of academic books to her credit, including Reading Dancing, Choreography and Narrative, and Dances that Describe Themselves. I read everything that she writes.
SB: If you could travel to an era of the dance past, where would you go?
LD: Well, I like seeing remnants of the past in the present, like the Isadora ladies. Or, for example, the Japanese group I've been working with – yes their dances are classical, folk, but in my case-study, I see the dances as 1970s Canadian Japanese – this is the past brought forward.
If I were to go back though, it might be some place that they were doing Isadora dancing in the 1900s. Bare feet and Greek costumes and being outdoors and women's lib are very appealing to me!
SB: Is there anything we haven't talked about that you'd like to add?
LD: I'm really proud of the kinds of research recognition that I've been getting. I recently received acknowledgement from The Confederation of Alberta Faculty Associations for Contributions to the Wider Community. I work in theatre and I'm trying to connect students to the community they live in. I created a performance based on true stories of local immigrants, and also made a piece of choreography inspired by the experiences of local seniors who were part of the 1930s and 1940s dance craze during the war.
I have been presenting touring dance companies for about a dozen years in Lethbridge. I bring dance into lives and lives into dance. I didn't lock myself away and just write. I try to use my role as a university professor to get my research out into the world and do something.
Part of what motivated Anne and I in our research was being contemporary dance people in Alberta and recognizing the obvious absences of people of different cultural backgrounds. Our first work was about regionalism, the supposed isolation of Western Canada. Our motivation was to bring stories forward that weren't being told. It's not good for any discipline to be focussed on one area – for example, for dance history to only look at concert dance – that only tells one story.
RELATED LINKS
Read about Lisa Doolittle contribution to the Complex Social Change research group HERE. "The project brings together scholars from different disciplinary backgrounds with a common interest— a fascination with the beautiful, challenging, confusing evolution of our society. We are a community of change-makers, investigating how change is made. Our goals are to contribute to a contemporary definition of liberal education and to better understand what is involved with creating participation and engagement in activist actions in the current social climate."

Ms. Doolittle is a sometimes contributor to The Dance Current Magazine. Two of here pieces can be read HERE.

Watch Ms. Doolittle's speak passionately about her research into using arts for social change HERE
DCD DISCOVER (Coming Soon)
PERSONNEL
Miriam Adams, C.M.
Co-founder/Advisor
Amy Bowring
Executive and Curatorial Director
Jay Rankin
Administrative Director
Vickie Fagan
Director of Development and Producer/Hall of Fame
Beth Dobson
Archives and Programming Coordinator
Michael Ripley
Marketing & Sales Coordinator
CONTACT
1303 – 2 Carlton St.
Toronto, ON
M5B 1J3
Canada
Phone: 416-365-3233
Fax: 416-365-3169
info [AT] dcd.ca
HOURS
Mon. – Fri. 10 a.m. – 5 p.m.
Appointment Required
Contact our team by email or call one of the numbers above