ALLANA LINDGREN
JULY 2009
DANCE HISTORIAN OF THE MONTH
INTRODUCTION
Welcome to DCD's second edition of "Dance Historian of the Month". Each month, an interview with one of Canada's dance writers/historians will be posted here, in question and answer format.
The hope is to illuminate something about the person, their craft, the field, and to provide a peek into what inspires those uncovering and rediscovering our dance pasts. The interview is accompanied by a photo, giving a face to the names seen in the bylines. Often hunkered down in front of computer screens, surrounded by the papers, photos and ephemera that, hopefully, hold the answers to their questions, or sitting in the darkness at a performance, historians and writers are an anonymous force buried beneath their writing. Here is your chance to meet them.
This month our column features dance and cultural historian, Allana Lindgren. On faculty at the University of Victoria within the Department of Theatre, Allana is an inter-disciplinary scholar: she has classical ballet training (Royal Winnipeg Ballet Professional Division), a background in English literature, teaches theatre history and focusses her own research on dance history. She is an example of the myriad of unique experiences and knowledge that are so often found in those working in the dance history field.
Allana is no stranger to Dance Collection Danse; she has published various articles for DCD Magazine and curated two online exhibits for the DCD website: "Françoise Sullivan: Infinite Originality" and "Jeanne Renaud: Interdisciplinary Innovation", co-curated with Ray Ellenwood. Her monograph, From Automatism to Modern Dance: Françoise Sullivan with Franziska Boas in New York was published by DCD Press/es in 2003. When I told Allana that I had read her book at least three times, she was literally shocked. A meticulous researcher and thoughtful writer, she can be assured that I am not the only one making good use of her work.
Following the interview is a special treat. Allana was kind enough to provide a selected bibliography from her work on the Massey Commission, one of her particular areas of interest and a pivotal time in the history of the arts in Canada. You can also find links to her DCD exhibitions and to the table of contents for all issues of DCD magazine.
We hope you are as excited as we are about "Dance Historian of the Month". The final question I have asked of each person is: If you could travel anywhere into the dance past, where would it be?" If you know your chosen destination, share it with us on our Facebook page. We'd love to hear from you.
Enjoy the interview.
Seika Boye
INTERVIEW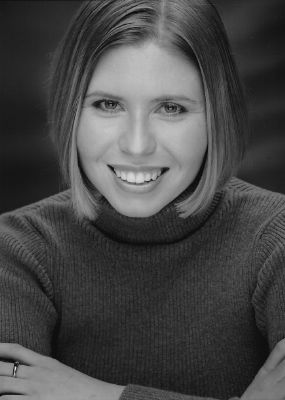 Name: Allana C. Lindgren
Date of birth: February 15, 1970
Place of birth: Prince Albert, Saskatchewan
SB: Did you grow up in Prince Albert?
AL: When I was eleven my family moved to Dauphin, Manitoba. In 1983, I moved to Winnipeg to train with the Royal Winnipeg Ballet School's Professional Division. My father was later transferred to Winnipeg, so I was lucky to have my family with me as well.
In 1990, I moved to Victoria. I had never been there, had no job lined up, barely had a place to stay — I first stayed at the Y. My move was a very spontaneous decision (and I'm not really an impulsive person). In the end, it was one of the best decisions I've ever made.
SB: Why did you decide to go?
AL: I wanted a change. The weather was appealing. Living on an island seemed romantic, even though it's a very big island! At the time, I wasn't sure I would attend university, but the University of Victoria (UVic) seemed like a good place if I decided to get a degree. I worked for a year to save money, and became eligible for student loans in British Columbia. I started at UVic in the fall of 1991 and completed an Honours Degree in English Literature in 1995.
SB: What was your path to becoming a dance historian?
AL: First through the studio and training at the RWB Professional Division, though I did not have a professional career. After I finished my undergraduate degree, I wanted to do an M.A. in dance and I called the Dance Department at York University. I spoke at length to Selma Odom, who was the Graduate Program Director at the time. I wanted to discuss dance with other people who were just as interested in the intellectual implications of movement and performance as I was. York was the perfect place for me. I had a fabulous experience.
After that I received a Social Sciences and Humanities Research Council (SSHRC) doctoral fellowship to do a PhD. I didn't want to leave the country and the Graduate Centre for Study of Drama at the University of Toronto was very welcoming to me and allowed me to write a dissertation that was dance-related.
While working on my doctoral degree, I was offered a one-year contract to teach at the University of Calgary. This was also an incredible experience. I will always be grateful to Anne Flynn and my other colleagues at U of C's Dance Program for being so wonderful to me.
I never thought I would end up as a dance historian, but as with the best things in life, doors just opened. Opportunities appeared. It wasn't a struggle. It was not a plan. I always knew I wanted a job where I could do something creative, where I could use my brain, a job that would allow me to write. My current job as an Assistant Professor at UVic is all of that. And, as it turns out, I have the temperament of a scholar: I like to spend time by myself; I can be attentive to details; I love the detective work involved in archival research. When I was training to be a dancer I would have laughed if someone had suggested that I should be a dance historian, but, in fact, it is a very good vocation for me.
SB: When did you become interested in dance as a cultural phenomenon?
AL: English departments in universities are very focussed on the political implications of literature, so that aspect of the arts was present during my undergraduate degree. It was a small leap to see how dance fit into the conversation. My time at York was also very mind-expanding. I came into the program with a ballet/concert dance orientation. The program at the time was so much more than that in terms of cultures and styles that are studied and in terms of the diversity of the students' personal experiences and interests in dance. All of this was an implicit invitation to look at dance in a cultural setting. So my gravitation towards dance as a cultural phenomenon, without realizing it, was through English Lit and my time at York.
I want to emphasize that this interest in arts and culture as active contributors to "cultural meaning" is hardly unique to me. This area of study is the way of the world as far as universities are concerned. I am very much of my time period.
SB: How did you come to teach in the Department of Theatre?
AL: I was awarded a two-year SSHRC Post Doc fellowship, which was tenable at UVic beginning in 2005 and, in 2007, I began my tenure-track position as an Assistant Professor.
SB: What courses do you teach?
AL: I teach An Introduction to the Arts of Canada as well as a handful of survey courses for theatre history that, in total, cover the medieval period up to yesterday! I am also developing a new course for this coming September, which is called Dance and Embodied Identities. The students and I will explore how dance in Canada during the twentieth century has been used to construct and contest a variety of embodied identities including race, gender, ability/disability and age.
SB: You are confident about the course enrolment within the theatre department.
AL: When some students find out about my involvement and background in dance they are quite interested. Many of them have their own experience as dance students and/or love to attend dance performances. So we'll see how it goes; I feel that the interest is there; there is a high demand for the dance studio courses that UVic offers. I'm not sure what will happen in the future, but dance is certainly not a stranger within the Faculty of Fine Arts.
SB: What are you working on right now?
AL: Several things.
The big project is a book on the history of dance in Canada during the twentieth century. I will explore the history through the most important trends, key moments, works and artists. I'm asking what dance in Canada can tell us about the culture in which it is created. In other words, I'm interested in dance not only as an aesthetic practice, but as an art form that has social and political implications.
SB: What led to this project?
AL: One of most important reasons to devote yourself to a research project is because you want to explore ideas and learn new things. Writing a book is the perfect opportunity to think in a sustained way about dance in this country.
SB: How will you organize the content?
AL: I've gone back and forth a lot on that question. It will be chronological.
SB: You have authored it alone?
AL: Yes, though I am still very much in the process of authoring it. I'm also working on a couple of articles.
One has a Selma Odom connection — like so much in Canadian dance history! In 2007, Selma invited me to be part of a panel for the Society of Dance History Scholars (SDHS) conference, which was held in Paris at Le Centre national de la danse. The panel was looking at issues of cultural memory and reputation. My paper speculated about why Franziska Boas, an American modern dance artist in New York during the 1930s and 1940s and one of the innovators of dance therapy and dance anthropology, is not more present in contemporary dance scholarship. I flipped the cultural memory question of how societies remember by asking why societies forget. Why are some artists left out of the canon and then largely forgotten? I finally have some time to think about turning this conference paper into a journal article.
Another article I am currently working on is about the Toronto dance teacher Boris Volkoff, who took his dancers to perform at the Tanzwettspiele held in conjunction with the infamous 1936 Olympics in Berlin. I'm looking at the image of Canadian nationalism that emerges through Volkoff's participation in this highly controversial international event.
I'm also working on a book project with Vancouver dance writer Kaija Pepper. We want to edit an anthology about dance in Canada during the 1970s. Collaborating with Kaija has been a blast. I haven't done this kind of close collaborative work before, so it's great.
I also need to finish the organization for the Dance and Embodied Identities course I am teaching.
SB: What reading materials are you using for the course?
AL: That's an interesting question. I haven't decided. I've thought of going with either an anthology or with a course pack of selected readings from different sources.
Undergrads have a problem with secondary sources — they need to learn to use their sources as a form of dialogue. What do they disagree with? What do they want to augment? If I put together a course-pack I could use texts that don't address Canadian dance history directly, but extrapolate ideas and use them to engage in dialogues about Canadian dance history.
SB: What are you reading right now?
AL: I try to read widely because I have an inter-disciplinary background in English literature, dance history and theatre history. It's also important to read widely to understand broad cultural contexts. For instance I'm reading:
A History of Canadian Culture by Jonathan Vance, Oxford University Press, 2009.
It was published in March. It is very good.
The Cambridge Introduction to Theatre Historiography by Thomas Postlewait, Cambridge University Press, 2009.
I really respect Postlewait's writing. He's a fabulous historian. The book is a wonderful articulation of historical methodologies and an examination of these methodologies from an experienced historian.
The Body and Society: Explorations in Social Theory, 2nd edition by Bryan S. Turner, Sage Publications, 1996.
In the 1980s, within academia, there was a real flowering of interest in bodies as a way to understand culture. Scholars began to ask, for instance, what do attitudes towards bodies tell us about how people were regulated throughout history? Turner's book approaches bodies from a sociological point of view. The applicability to dance is obvious. It's amazing that dance is so often marginalized. What could be more political than bodies on display?
The Proceedings of the First National Dance Congress and Festival held in 1936. Published by the National Dance Congress and Festival.
This is one of the dance texts I'm reading right now. I bought the book through Abe Books, an online store for used, rare and out-of-print books — a very dangerous website for me! Many of the dancers involved were active in the leftist movement of the 1930s. They believed that they were going to change the world and that what they were doing had significant social relevance. I love to immerse myself in a primary source like this one because it contains wonderfully vivid and passionate political statements.
SB: Are you reading anything that isn't work related?
AL: I've usually got a stack of other works on the go, too. I haven't read a novel in quite a while — I used to read a couple a week. Hmm, let me think of what is on my bedstand. I've got a pile and I just dip into whatever strikes my fancy when I lie down. A sample of what's there right now:
French Women for All Seasons: A Year of Secrets, Recipes and Pleasure by Mireille Guiliano, 2006, Knopf.
Body of Work: Meditations on Mortality from the Human Anatomy Lab by Christine Montross, 2007, Penguin Press HC.
Story House by Timothy Taylor, 2007, Vintage Canada.
SB: You're a cultural historian, do you read everything critically?
AL: No, not at all. You need to have time to pull back mentally. It's important to relax — to allow ideas to percolate subliminally.
SB: Have you always been a ferocious reader?
AL: Yes.
SB: If you could travel to an era of the dance past where would you go?
AL: A couple of places. The early twentieth century and the Ballets Russes are very much on my mind because 2009 is the centenary of the company's debut performance in Paris. This time appeals to me for a few reasons:
Modernism is one of my areas of research.
I'm interested in inter-disciplinary work and the Ballets Russes was a stunning example of early twentieth-century artistic collaboration.
The aesthetic of Diaghilev's Ballets Russes — from the designs to the innovative dance movement — also appeals to me very much.
The second historical moment is more immediate: The Massey Commission during the late 1940s and early 1950s. Dancers have been activists before and after, but this was a time when dancers in Canada were part of a large cultural push for change. (The Canadian Ballet Festivals were also just getting going at the time and the Automatist manifesto, Refus Global, was published in 1948.) It would have been nice to have been there.
SB: Can you offer a sample of some of your favourite reading about the Massey Commission?
AL: Sure.
(See selected bibliography below.)
SB: Do you have any thing else you'd like to add? Reflections? Thoughts on your career? On the discipline, or the community you work within?
AL: In terms of my own work, the process of doing research and writing remains challenging. Even having done it for some time, it's still difficult! Particularly during the initial stages. For me, the initial stage of writing is about thinking, and rewriting is about writing. Once I complete a first draft, the process becomes fun, but there is always the initial phase of being confused. Luckily I have a lot of determination and discipline…. These are the characteristics that have helped me the most.
In terms of community, I think it is a really exciting time to be in dance within a scholarly context. The previous generation laid the groundwork and opened the doors at the universities. It must have been a difficult task.
There is definitely more work to do in Canadian dance history. Our history is so rich that often I am writing about topics that few, if any, other writers have broached. That's really exciting because I get to set the tenor of the ensuing discussion. It is a great time to be a dance historian!
SELECTED BIOGRAPHY
On the Massey Commission
Ayre, Robert. "The Press Debates the Massey Report." Canadian Art (October 1951): 25-30, 36, 38.
Bissell, Claude. The Imperial Canadian: Vincent Massey in Office. Toronto: University of Toronto Press, 1986
Dewar, Kenneth C. "Hilda Neatby's 1950s and My 1950s." Journal of Canadian Studies40.1 (Winter 2006): 210-231.
Druick, Zoë. "International Cultural Relations as a Factor in Postwar Canadian Cultural Policy: The Relevance of UNESCO for the Massey Commission." Canadian Journal of Communication 31.1 (2006): 177-195.
—."Remedy and Remediation: The Cultural Theory of the Massey Commission." Review of Education, Pedagogy & Cultural Studies 29.2/3 (April-August 2007): 159-174.
Finlay, Karen A. The Force of Culture: Vincent Massey and Canadian Sovereignty. Toronto: University of Toronto Press, 2004.
Litt, Paul. "The Massey Commission, Americanization, and Canadian Cultural Nationalism." Queen's Quarterly (Summer 1991): 357-387.
—. The Muses, the Masses, and the Massey Commission. Toronto: University of Toronto Press, 1992.
Lower, Arthur. "The Massey Report". Canadian Banker 59.1 (Winter 1952): 22-32.
Report of the Royal Commission on National Development in the Arts, Letters and Sciences, 1949-1951. Ottawa: Edmond Cloutier, 1951.
Royal Commission Studies: A Selection of Essays Prepared for the Royal Commission on National Development in the Arts, Letters, and Sciences. Ottawa: Edmond Cloutier, 1951.
Shea, Albert Aber, ed. Culture in Canada: A Study of the Findings of the Royal Commission on National Development in the Arts, Letters and Sciences, (1949-1951). Toronto: Core, 1952.
Underhill, Frank. "Notes on the Massey Report." The Canadian Forum (August 1951): 100-102.
DCD DISCOVER (Coming Soon)
PERSONNEL
Miriam Adams, C.M.
Co-founder/Advisor
Amy Bowring
Executive and Curatorial Director
Jay Rankin
Administrative Director
Vickie Fagan
Director of Development and Producer/Hall of Fame
Beth Dobson
Archives and Programming Coordinator
Michael Ripley
Marketing & Sales Coordinator
CONTACT
1303 – 2 Carlton St.
Toronto, ON
M5B 1J3
Canada
Phone: 416-365-3233
Fax: 416-365-3169
info [AT] dcd.ca
HOURS
Mon. – Fri. 10 a.m. – 5 p.m.
Appointment Required
Contact our team by email or call one of the numbers above