VINCENT WARREN
SEPTEMBER 2009
DANCE HISTORIAN OF THE MONTH
INTRODUCTION
Welcome to DCD's newest online addition, "Dance Historian of the Month". For the next twelve months, an interview with one of Canada's dance writers/historians will be posted here, in question and answer format.
The hope is to illuminate something about the person, their craft, the field, and to provide a peek into what inspires those uncovering and rediscovering our dance pasts. The interview is accompanied by a photo, giving a face to the names seen in the bylines. Often hunkered down in front of computer screens, surrounded by the papers, photos and ephemera that, hopefully, hold the answers to their questions, or sitting in the darkness at a performance, historians and writers are an anonymous force buried beneath their writing. Here is your chance to meet them.
This month our column features the self-taught dance historian, teacher and library curator Vincent Warren. Beginning in 1955, Vincent Warren danced for several ballet companies in the United States, for summer stock shows, and with post-modern choreographers at New York's Judson Church. He spent eighteen years with Les Grands Ballets Canadiens (LGBC), from 1961-1979, and performed many times with Le Groupe de la Place Royale after Jeanne Renaud formed that company in 1966. Following this long and accomplished career, Warren's passion for dance history, which arrived with his interest in ballet when he was a boy, was craftily put to use by LGBC founder Ludmilla Chiriaeff.
Tracing Warren's journey from dancer, to history teacher, to librarian, to curator of what is arguably the country's largest collection of dance publications, is not only inspiring and important to our dance narrative, it is a lesson in taking chances. His willingness to nurture and build (for no pay in the beginning) what is now known as La Bibliothèque de la Danse at the École supérieure de ballet contemporain, his generosity of making personal donations to the library when its future was not always apparent and Mme Chiriaeff's insight to hire someone without a degree or diploma to teach her treasured students the history of their art form, are all chances well taken.
In a day when it seems like you can't do anything without a post-secondary degree or diploma, I think it is important to stop and take stock of Warren's example, and be reminded of what can be accomplished when one's own volition takes them towards unexpected opportunities. And, to remember that grades and a "piece of paper" are secondary to what drives us to learn — our passion must come first if we are to pass it on to others.
In addition to it all, Mr. Warren is kind and warm. His knowledge of dance and his brimming enthusiasm for it are delightful. Our interview ended with him stating that no one is irreplaceable. I think those who have had the good fortune to work with him along the way would beg to differ.
Enjoy the interview.
Seika Boye
INTERVIEW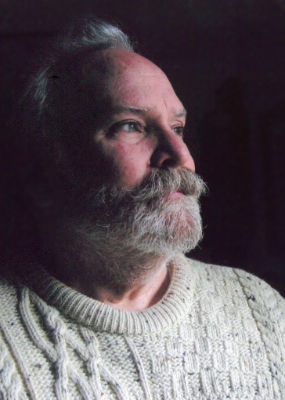 Name: Vincent dePaul Warren
Date of birth: August 31, 1938
Place of birth: Jacksonville, Florida
Current Employer: I retired from La Bibliothèque de la danse last year, and from teaching at L'École supérieure de ballet contemporain this year.
SB: How are you enjoying retirement?
VW: Love it! I sleep late. I read. I'm supposed to be working on a paper to deliver at a conference in St. Petersburg in November and I haven't even started yet.
SB: Tell me about the paper and the conference.
VW: This, as you know, is the 100th anniversary of the premiere of Diaghilev's Ballets Russes in Paris, 1909. There are exhibits all around Europe and also in the U.S. The St. Petersburg conference is called "Diaghilev – Post Scriptum". Everything has been said about Diaghilev, so I'll be talking about the influence of Russian ballet teachers on western dance. The Diaghilev ballet company became known as the Russian Ballet, even when the dancers weren't Russian, because the teachers who went to the Imperial Ballet School were exiled after the Russian Revolution of 1917 and were teaching in the west. They taught people in America, England and France. My paper will be very detailed … but I haven't even started writing yet!
SB: It sounds like you're well on your way in your mind.
VW: Yes, I've been thinking about it for a long time.
SB: Do you have anything else in the works?
VW: I gave a lecture in India about ten years ago and it was finally published in Dance Research Journal ("Yearning for the Spiritual Ideal: The Influence of India on Western Dance 1926-2003", Summer/Winter 2006), and it's possible that I may go back to Calcutta, India, to deliver that lecture in December 2009, or in January 2010.
SB: Do you discuss specific artists in the article?
VW: Of course one has to talk about Ruth St. Denis, but also Anna Pavlova. The obvious influence of Indian culture starts back in the seventeenth century, but all through the Romantic ballet period they were doing ballets on Indian themes, like Le Dieu et la Bayadère by Filippo Taglioni (1830) and Marius Petipa's La Bayadère (1877). Indian dancer Uday Shankar choreographed a dance for Anna Pavlova. Ruth St. Denis started to do a pastiche of India until she finally got to see the real thing. Now of course most people go to India to study Indian dance forms.
The American dancer La Meri (1898-1988) actually studied bharatanatyam in Madras. When I do the lecture I show over 200 slides, but most are of ballerinas on toe with Indian-like costumes. But when I get to La Meri in a real costume, in a bharatantyam pose, the audience goes, "ahhhhh" because they recognize the real thing. Of course now everybody is doing the real thing. Many people in France, England, the United States and Canada who aren't Indian by birth are doing bharatanatyam.
SB: What are you reading right now?
VW: I'm reading two books at the same time. I'm rereading Middlemarch by George Eliot. I just finished a biography of hers which was very interesting.
The other is about the historical relationship between England and France over the centuries — how they've always been hating each other!
SB: Is dance mentioned at all in either of these books?
VW: No, but I just read a very tacky autobiography of a ballerina from Les Ballets Trockadero de Monte Carlo called The Hardest Working Ballerina: A Memoir by Brian E. Norris (2008). I also just finished a book about dance in Disney films called, Hippo in a Tutu: Dancing in Disney Animation by Mindy Aloff (2008). It's not just about Fantasia, which has great ballet in it, it's also about dance in other Disney animations. It was fun to read.
One book that I just just loved is The Incomparable Hester Santlow by Moria Goff (2008) about the eighteenth-century English dancer/actress Hester Santlow. I just finished those books two weeks ago. The librarian at L'École supérieure de ballet contemporain, Marie-Josée Lecours, is very quick to get the new books. Those three were in a pile that had just arrived and I borrowed them before they were even catalogued!
SB: What was your path to becoming a dance historian?
VW: I saw the film The Red Shoes when I was ten. After seeing that, I collected everything I could about dance, including books, and one of my first was The Complete Book of Ballets by Cyril W. Beaumont (1938). I was eleven years old and I read every page … that's when I became interested. Anything written about ballet I would read. I started taking lessons when I was eleven, paid for with money I earned delivering newspapers. I met a lot of people who saw The Red Shoes and then started dancing. I think it was responsible for a big resurgence in interest in ballet. The success of the Canadian Ballet Festivals was likely, in part, a result of interest from the movie, which was released in 1948, the same year as the first Ballet Festival.
I started working as a dancer with the Metropolitan Opera when I was eighteen. I look back and think that was kind of a mistake, I should have stayed a few more years at school and then joined a ballet company. When we were on tour I spent all of my time at second-hand book stores, buying books and finding old issues of Dance Magazine. There is a complete collection now at L'École's library. I did not ever really take a dance history course. I was an autodidact. I am still learning. I hope I did a good job. I don't have a diploma as an historian.
SB: How did you start teaching dance history at L'École?
VW: It was because of Mme Chiriaeff [founder of LGBC]; she was marvelous. Mme was a very smart woman and knew how to use people in a good way. She knew I knew about dance history. I was forty, had retired from dancing, and she asked me to teach the students. I didn't have any slides, but I had a great print collection. I would show pictures in books, and would bring in original prints. Now the collection is all on slides.
SB: What about your role with the library? Did you initiate it when you donated 1000 of your own books or did you add to an already existing collection?
VW: When I first started teaching in the school in 1979 there were about 250 books that had been donated from the library of dance critic Marcel Valois and modern dancer and teacher Elizabeth Leese. The donated books had been catalogued by Pierre Guilmette who is a very special scholar — he wrote a small book with Yves Cousineau about Romantic dance, Canadian Collection of Dance Prints (1983); and also, with Clifford Collier he wrote Ressources sur la danse dans les bibliothèques canadiennes, a bibliography of theatrical dance publications in Canada (1982). When I came to the school no one was taking care of the books and they were shut up in a cabinet. I made the books available to the students and whoever wanted access to them. Then I started donating books, filling in the holes. I gave more than 1000 books over the years, and it's ongoing. I just got back from Germany where I went to visit a friend. I was in Munich, Berlin and Hamburg and I came back with a very heavy load of books for the library — this is what I always do. Today there are more than books, there are tens of thousands of objects in the archives too. I don't know the exact date that the library started. It was probably about 1965 that donations were first made and the opening of the library was announced; Guilmette was the librarian — he also taught dance history before me.
My title became "curator". When I first started teaching ballet classes, Les Grands Ballets Canadiens was in two separate buildings. When they moved here, to our current location in 1982 or so, there was an empty room and I took it over. Every year I would provide a report to the board about the library's progress, about books, and about how much money we earned. Bit by bit the library was recognized as part of the school. I was the only one responsible for it and I wasn't paid — I worked there between dance classes. Eventually I donated my full collection. Everything is catalogued by the Dewy Decimal system, which is easy to expand.
At one point we got an increased grant from the province of Quebec, and I started being paid for my work. Eventually, there was a change of directors at the school and I lost my job as a teacher, and also at the library. I offered to stay at the library for nothing because I was so afraid they would take it apart.
Luckily, in 1992 I won the Prix du Québec, a lifetime achievement award, and one of the reasons was for my work with the library. Due to this recognition, the school had to hire me back as a history teacher, librarian and curator. I would have done it for nothing. I did for a period. I've always created publicity about the library so that it would be difficult to dismantle, and this has worked. After I was hired back I was no longer teaching dance, so I had more time for the library.
The Bibliothèque de la danse has the biggest dance book collection in Quebec, maybe even in Canada. The York University dance librarian Mary Williamson (now retired), who was very proud of the collection there, boasted that she had the best collection. I thought we did (laughing). We have the best in Quebec — even the universities here don't have what we do and students from Concordia and UQAM come to use it. The more people know about dance the better it is for the art form. The accessibility of the library is also good for the ballet school — makes it a less elitist organization. The collection is very important to me.
I eventually hired an assistant, a real librarian. We had two rooms that we just took over. We had videotapes as well as an enormous periodical collection; we subscribe to forty dance magazines and have all of the back issues. Unfortunately, the New York Public Library is no longer publishing its index of all of the dance periodicals … it's a scandal.
After the first assistant left, Marie-Josée Lecours, who had gone into library sciences after dancing — she is an ex-dancer from the Calgary Ballet and Ballet B.C. — was hired. She now runs the library. I know it's in good hands because she's brilliant.
I learned a lesson from Mme Chiriaeff — she couldn't let go, it's very hard for some people. I let go! I am very happy with how Marie-Josée runs the library. She's perfect. It's very important that she is familiar with dance — she knows the history so she can answer questions first-hand. She also has her ear to the ground about what is happening across Canada; she keeps a clippings file and prints things out from the internet. She's going to have any new news about dance — she's excellent for that. She knows more than just the books, she knows dance.
She's the one who realized the importance of the Québécois collection. My tendency is more international. She started our website "Chorème — a glance at the traces of dance in Quebec". To create this, we received funding to document and digitize the collection. I'm proud of her and I'm grateful.
SB: If you could travel to an era of the dance past where would you go?
VW: Well … (laughs), there are so many choices. I hate to say it but it would probably be Imperial Russia. I also wouldn't mind seeing a court ballet of Louis XIV and the Romantic ballets. I don't think I'd like to be in Germany in the thirties!! Thank God there are films of Wigman and Pavlova, but in the end, I have to say I'd like to go back to the Petipa era in St. Petersburg.
SB: Is there anything else about the library that we haven't discussed?
VW: There are many souvenir programs and photographs that Marie-Josée has been cataloguing, which is a tremendous amount of work. Both she and an assistant catalogue and work with the public on an ongoing basis. It's a very small room, if a student comes in we have to stop our cataloguing to help them — which is great, it's better than cataloguing all day! The library is very special. I love the inter-relationship with people and answering questions.
SB: I'm sure you're missed.
VW: Nobody's irreplaceable
RELATED LINKS
Encyclopedia of Theatre Dance in Canada/Encyclopédie de la Danse Théâtrale au Canada – "Vincent Warren" by Kathryn Greenaway
 
Vincent Warren a Personal Collection – (Legacy exhibition – Expect to see it again soon) Vincent Warren's Montreal apartment, which hosted so many dancers and dance professionals over the decades, was a little museum in itself – its shelves lined with books, photographs, statuettes and memorabilia; its walls adorned by paintings, posters and 8x10s given to Vincent by friends and colleagues over a lifetime in dance. In 2013, Vincent had to move from his apartment. Dance Collection Danse sent renowned photographer Michael Slobodian to record a moment in history, a life in dance … a personal collection.
 
Go to www.choreme.ca to check out La Bibliothèque's wonderful web site
DCD DISCOVER (Coming Soon)
PERSONNEL
Miriam Adams, C.M.
Co-founder/Advisor
Amy Bowring
Executive and Curatorial Director
Jay Rankin
Administrative Director
Vickie Fagan
Director of Development and Producer/Hall of Fame
Beth Dobson
Archives and Programming Coordinator
Michael Ripley
Marketing & Sales Coordinator
CONTACT
1303 – 2 Carlton St.
Toronto, ON
M5B 1J3
Canada
Phone: 416-365-3233
Fax: 416-365-3169
info [AT] dcd.ca
HOURS
Mon. – Fri. 10 a.m. – 5 p.m.
Appointment Required
Contact our team by email or call one of the numbers above