KAIJA PEPPER
MAY 2010
DANCE HISTORIAN OF THE MONTH
INTRODUCTION
Welcome back to "Dance Historian of the Month", where the hope is to illuminate something about the person, their craft, the field, and to provide a peek into what inspires those uncovering and rediscovering our dance pasts. As has been revealed in our previous interviews there is no one way into the field of dance history/writing/researching/curating; and once in, the path is not delineated; its end goal is only the open window of discovery.
This month's interview is with dance writer, teacher and journalist Kaija Pepper. She is a dance critic for The Globe & Mail and her quarterly "View from Vancouver" has run in Dance International for over a decade. Pepper has published three dance history books with Dance Collection Danse Press/Presse: Theatrical Dance in Vancouver: 1880's -1920's (2000); The Dance Teacher: A Biography of Kay Armstrong (2001); and The Man Next Door Dances: The Art of Peter Bingham (2007), which was a finalist for the 2008 City of Vancouver Book Award. She also contributes to many other North American dance magazines and journals, leads writing workshops, and teaches dance history and critical thinking at Simon Fraser University. 
In our interview, Pepper discusses the importance of voice and tone in critical writing and reflects upon the process of discovering and developing her own. She remembers self-proclaimed "terrible" short stories and poetry "that wasn't so bad" being a writing outlet before she discovered her place as a critical writer. She is not the first in the Dance Historian of the Month series to mention dabbling in creative writing and having mixed results. What I thought when it came up again is that the creative instinct is not put to rest in the process of historical inquiry – especially in dance. It is imagination that is put to use when we wonder about lost dances, when we recreate, in our minds, the moments in the studio when music and movement come together for the first time or when an awkward phrase becomes something transformative. This is what drives the dance historian to reconstruct dance and its contexts one moment and one gesture at a time. It is imagination that takes us on the trail of discovery from one fact to the next.
One of the exciting things about working in Canadian dance history, though, is that we are often writing a small slice of history for the first time. As Allana Lindgren said in her June 2009 interview, it can be exciting "to set the tenor of [an] ensuing discussion." Pepper has given us three first-to-be-documented histories in the last decade, three new conversations, three new worlds to imagine.
Enjoy the interview.
Seika Boye
INTERVIEW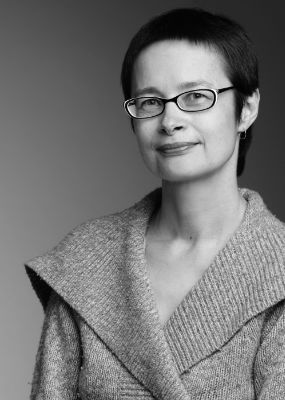 Name: Kaija Pepper
Place of birth: Vancouver, British Columbia (I am a first generation Canadian)
SB: Where is your family from?
KP: My mother was from Russia and my father from Finland. They both came over here as children. My mother was a baby when they were escaping Communist Russia. Her parents hid her in the bottom of a boat and covered her face to muffle her cries. They both had challenging immigrant experiences in Canada.
SB: What was your path to becoming a dance historian?
KP: There are probably two answers. I can give you the very direct one, which is what I planned on giving you at first, but then I remembered how as a child I would always read biographies of people like Marie Curie and Joan of Arc. Then as I got a little bit older, I read about Ruth St. Denis and Anna Pavlova. I just loved reading biography. It's something I've always been interested in. And I did study dance from age six.
The direct answer would be Lawrence Adams. It used to make me sad to tell the story but now I guess we're more used to Lawrence being gone. I started writing history for Lawrence and Miriam. I remember going to their home and archives to meet with them you know, for an hour, and then I planned to go to the Art Gallery of Ontario. I stayed for four hours, and then had to hurry to the art gallery! I started writing for them after that. And then one day Lawrence called and told me they had planned on doing a history of early Vancouver dance, and the writer they were working with was dropping out of the project, but they needed the book, it was in their publishing plans and they wondered if I would take it on. I said, "When do you need it?"
"Six months!" answered Lawrence.
I said, "Well, I'll go to the library and archives over the next week and I'll see what kind of material there is." We were talking about early Vancouver and who knew what would be there from 1890? I went to the library and there was nothing. And even less at the archives. It was very frustrating because there was so much about the school system and the mayors, but nothing about dancers and dancing. I told Lawrence, "There isn't much. Six months won't be enough time, but I'll do it." How could I not? A sensible person would have said no. I'm so glad I did it. It sent me off on this wonderful period of intensive research. I gave all of my time and effort to it and took it on. That is what set me off specifically as an historian. Theatrical Dance in Vancouver, 1880's-1920's was published in 2000.
SB: What took you to DCD in the first place?
KP: I don't remember the year but I had started writing about dance when living in England, where my personal life had taken me in the 1980s. In 1991 I moved back to Vancouver; I was a single parent and so I didn't want to work in television, which is what I had been doing in England. The hours and travel weren't something I could do anymore. I had this crazy idea that I could work as a writer full-time. It's unbelievable that it ever worked out. It shouldn't have. It's a crazy way to try to make a living but it was something I could do when my baby was sleeping! So of course I knew about Lawrence and Miriam because of the archives. My first articles for them were my first historical writing. Then they did the Encyclopedia of Theatrical Dance in Canada and I did biographical entries for that.
SB: When you started doing critical writing in England what were you writing about?
KP: It was always dance. I had always been a writer. I'd written terrible short stories and some poetry that was published that wasn't so bad, but I found my voice when I started doing critical writing. When I reread the short stories I wrote, the voice wasn't right. But when I started doing critical writing it was. I enjoyed it and could get published in it.
SB: Do you remember your first published piece?
KP: It was for New Dance Magazine, which was published out of London. I don't remember the piece specifically. New Dance was advertised as written by dancers for dancers. I was teaching dance and working in dance as well as working in television – dance had never left my life. I had choreographed as well, but I found it very difficult, fascinating and terrifying to be in the creative process with people. That's the thing about choreography, you're creating with others in the room. Though I adore writing about creative process and am very pushy about observing it whenever I can, I don't know how I would have managed myself as a choreographer, or as a writer, if someone was watching me type my first draft! I would find that very hard because first drafts are always bad! Yet one of the things I enjoy most about writing is going behind the scenes and seeing the creative process. I make demands of choreographers that perhaps I shouldn't, but I have enough good relationships now that it's been working out all right. I find it fascinating to see how something is made from nothing.
SB: When did writing replace dance, or take over?
KP: I guess in the 1980s. When I started writing for New Dance – it's funny to think about now – it just became more important and more interesting and I started doing it. I didn't think it out or think it through.
SB: Can you tell me about your life in dance?
KP: I started in ballet as many people do. I adore ballet, and my difficulties with it as a dancer weren't about the art form. I think that's really important to say. I have friends who only like ballet or modern, I don't understand that. It's the whole thing for me. The different ways the body can communicate through theatrical movement is bizarre. I can see how some people think ballet is bizarre or modern is bizarre. It's all bizarre – but it's all fascinating too. As a dancer, I found ballet was too restrictive for me and I couldn't stand the repetition so I gravitated towards modern dance. I found myself able to be more expressive.
SB: Did you train in Vancouver?
KP: I did. In Vancouver and Montreal. I did RAD ballet and then discovered modern dance at Linda Rubin's studio. I took summer school classes with Paula Ross. I thought Paula and Donald McLeod, one of the teachers at her school, were fabulous and I adored Linda Rubin's classes. I kept up with ballet too, though. In Montreal I took evening classes at Les Grands Ballets Canadiens. Once I broke free from the restrictions of ballet and discovered dance for myself at Linda's studio, I was able to study ballet with more openness and just enjoy the whole thing. I no longer had any restrictions on form or style. After that I had an eclectic training.
SB: And all along you were writing?
KP: I started ballet at six but I also wrote my first story at six. It was about a ballerina, a real wish fulfillment kind of story! I won't go into that. In high school I wrote stories that were published in the creative writing collections. I have a Bachelor's degree in Film Studies from Concordia University in Montreal. At the time I believed that film was the most exciting art form and I felt that I wanted to be part of it. I started making dance films then. But I became disillusioned after I worked on one major Canadian film. The politics, the funding, it was all too overwhelming so I didn't pursue it. I just kept going back to dance. I now have a Masters in Liberal Studies from Simon Fraser University (SFU) as well.
During my undergraduate degree there was a fabulous film criticism course that I took with Marc Gervais, a Jesuit priest. There were twelve of us. We would see a film every week, write about it and discuss it. I learned criticism from him. He was so rigorous and enamoured of film that he set the bar very high for me in terms of what you could do as a critic. How much you could love what you wrote about even if writing critically, how closely you had to pay attention to it. I remember breaking down the film La règle du jeu, by director Jean Renoir (1939), shot by shot. I had this huge wad of paper that was the final project. It was that kind of attention. You can't do that with dance, you can't stop the moment though I do try. I'm so glad that I had that training from Marc to show me what is possible in another genre. You can do it. You can pay that kind of close attention in a different way to dance.
SB: How has your writing life been shaped since writing that first book for DCD?
KP: Theatrical Dance in Vancouver, which was formally historical, was so important to my writing. I was a reluctant historian – I didn't expect that it would make such a difference to my writing but it is so clear to me now what a grounding it gives me as a writer. Immediately after Theatrical Dance in Vancouver was published I began work on The Dance Teacher: A Biography of Kay Armstrong (2001) and immediately after that The Man Next Door Dances: The Art of Peter Bingham (2007). What a gift it was, from Lawrence and Miriam, to be given the opportunity to publish three books. I should also mention the Canada Council too, they funded me on the second two books. Historical writing gave me an understanding of the issues and they are always the same. People and place is what forms the dance scene. Who is creating and where are they are creating? What are the opportunities they are being given? My real area is Vancouver dance. I consider myself to be very knowledgeable about Canadian dance as a whole, but I'm proud to say that I'm from Vancouver, that I honour this place I'm from, and that is my area of expertise.
These three books gave me an aesthetic grounding and they grounded my writing practice. What happens once you take on a book or a major project is it sucks up all of your time. I created a full-time writing practice and I had to strive to make room for different kinds of writing to see how they really fed each other. It is thrilling to me now that I have a full-time writing practice. I am involved, a little, in academia through sessional work at SFU, and a little bit of journalism through writing for The Globe and Mail. I keep up the historical writing through projects with DCD.
I also wrote a chapter about Vancouver choreographer Lola McLaughlin, who recently passed away, for a book to be released in June. Lola was one of my favourite Vancouver choreographers. Whenever she had a premiere I would go more than once and sort of gorge myself on her work. I have been writing about her since 1991 and realized because of this I was able to give the chapter a certain grounding. One of the riches of all of the work that I've been doing was being able to write from personal experience and with years of reflection about Lola and her choreography. We had a close critic-choreographer relationship, a professional friendship that we both valued. It's a great sadness to me that I won't have another new work by Lola to engage with, that we won't meet for coffee to have another talk.
SB: What are you working on right now?
KP: I've just finished teaching two classes of Critical Writing in the Arts at SFU. I'm also just finishing a major project which is a memoir called A Year of Mondays. I'm in the last stages and it's been pretty hard finding the time for that. It's been driving me.
SB: This is your own memoir?
KP: Yes! I've had two non-professional and two professional readers. One has looked at all of it and one has looked at parts. I'm working on feedback right now and have been workshopping parts of it with a writers' group that I've belonged to for about four years now. I guess it's why I'm interested so much in style, which I think is so important, even to arts and dance writing. Style and content is something we neglect in criticism, and I think they are intertwined. So what I've been working on with my writers' group in order to write this memoir is narrative. I think it's made a difference. I know that Megan Andrews, the editor of The Dance Current, mentioned something a year or so ago about there being more directness in my writing and I think it's because I've been working on narrative drive.
SB: Yes, you're part of the writers'group, but actually sitting down to do the work alone and to do enough work for a change to become apparent is a very slow process.
KP: Yes it is. With the writers' group we meet once a month and slog away at up to 4000 words each month. These things happen really slowly. I did not embark on the writers' group and my work on narrative in order to help my critical work and yet, now that I see how it has, I'm really astonished and really interested in how that happened. I thought I was just working on one thing but it's all connected.
SB: What was your inspiration to start writing your memoir?
KP: The inspiration was that I entered into psychotherapy. I was initially terrified and then found it absolutely fascinating. I think it was the desire to share this incredibly exciting process. My first year of therapy is the construct of the memoir. That is why it's called A Year of Mondays. Mondays are when I would visit Dr. B.
SB: What are some of the challenges you've come up against?
KP: The interesting challenge is that all of the readers I've had want more dance. So here I was trying to separate it, I mean I knew it would be in there a little bit because it's always been in my life, but it wasn't meant to be in there. Then they all wanted more dance. So dance is getting in there more and more. Again it's the way that things bleed into each other. I've realized that all of my life is connected. The other challenge is that it is actually just very hard for me to write about myself. It was one of my challenges with psychotherapy. I wanted to be the interviewer, the doctor and not the patient. I couldn't stand talking about myself for the whole session. I wanted to know more about the therapist but that's not the game we were playing. The first draft was only going to be a short story, I thought I would just write 4,000 words but then it just kept growing and now it's 55,000 words.
SB: How long have you been working on it?
KP: It must be at least two years, which is quicker than most of the things I've done. When I did my dance biographies the research took so much longer. But I didn't have to do so much research on myself! Although I did sometimes go to research things that I needed to get details on; researching my own life was a strange experience.
SB: Were those details for context of the times you have lived in?
KP: Yes, mostly context.
SB: How has adding dance changed the memoir for you, both the experience of writing it and the results?
KP: I think it has made it a more creative memoir because dance is so creative. It has added and is adding, because I'm still working on it, a freshness and truth that I guess I've always felt in dance. So, including that in the memoir brings in elements of truth and energy – all of the things we admire in dance. It's adding depth and beauty, which is what it's brought to my life.
SB: What are you reading right now?
KP: I'm at a period when I've been trying not to take on any large reading. I always have a lot of bedside reading and I become so enamoured and dedicated to it that it can be quite impossible when I'm teaching and reading student papers and doing specific research for lectures and articles. I start feeling really pressured because I'm usually dying to get to my bedside reading.
So right now I'm reading a few little things and I'm catching up on my magazine reading. I have back issues of Geist, The Walrus and Event. I had taken out subscriptions to these publications over the last few years because I've become very interested in non-fiction writing. Event always publishes a few non-fiction pieces amongst its fiction. In The Walrus issue I'm reading right now, for instance, there is a very, very interesting article on John Ralston Saul by Stephen Henighan. The reason it's interesting to me is the tone in which it's written. This is something I talk about with my students – the tone, the voice that you take as a writer. I find Henighan's tone not distant, but very fair. It's looking at the light and the dark, the pros and cons; it's not turning Saul into a saint, it's not turning him into a demon. I very much enjoy that kind of a tone. He's telling us the whole story and not trying to create either a devil or a saint out of this person. I'm really enjoying that article, which I've actually finished and am reading again to track exactly how he gets that tone.
SB: Are there particular magazine writers whom you especially enjoy?
KP: More than magazine writers I'd say it's the newspaper writers I'm most familiar with, partly through Douglas McLennan's ArtsJournal, which I get on email daily. I do like Alastair Macaulay, the chief dance critic at the New York Times. He's passionate, he has a huge background and there is an energy and an honesty in his writing that I like. That said, sometimes I disagree with his opinion. I think he can be a little partisan at times and so he'll miss the truth in something – he's not always completely open. But I always read him because I enjoy him. Otherwise, favourite writers … I've got collections from Arlene Croce and Nancy Goldner.
SB: Do you go to them when you're stuck or looking for inspiration?
KP: The person I dip into as a stylist is novelist and essayist Joan Didion – who is not an arts writer. Also Arlene Croce, as a stylist she's pretty darn good, she's straightforward and passionate. Part of my bedside reading and someone I'm looking at right now in terms of style is Zadie Smith. I've got her book and I love the title, Changing My Mind: Occasional Essays. I'm rereading it, and again it's for her beautiful clarity and simplicity. She has a wonderful voice. I see how some people just have that quality of simplicity. Some of my students get the thing of being knowledgeable but not pedantic. It's something that some people just have, they're not pretentious and they're more interested in the ideas than in showing off their own knowledge or connection or brilliance and it really comes out in the words. That's what I look for and encourage in my students. Some of them get that tone right away and it's always really exciting when I see that.
SB: If you could travel to an era of the dance past where would you go?
KP: My first thought is Paris 1913 to see the Rite of Spring premiere. Or I have to admit I would love to see the premiere of Swan Lake in 1877 in Moscow. But I'm not going to give those answers!
Where I'd really like to be if I could only choose one place, is back in Vancouver around the turn of the last century. In Vancouver at that time I would be able to fill in so many of the gaps from when I was researching that first book. I could actually see some of the people performing in these rough and ready so-called opera houses. Mabel Atlantis is one of the dancing artistes that I would love to see. I would be able to see the tableaux vivants that people were doing at the time. But who I could also see in Vancouver because they toured here, and this is the amazing thing around this time, are Loie Fuller, Anna Pavlova, Vaslav Nijinsky all in the context of this place that I'm so interested in.
SB: Do you have nagging questions, gaps, things you come back to from when you were working on Theatrical Dance in Vancouver, that you just really want to fill in?
KP: When I mention Paris, Moscow or Vancouver, I would not want to go back and be part of the time. I don't know what my reaction would have been. Maybe I would have been shocked by The Rite of Spring. I don't presume to think that I wouldn't have been partisan either way. What I'm so curious about is I would love to see things as they were back then but with my contemporary understanding. It's what we all come up against as dance writers – we can't see the thing we write about unless it's part of our generation. I would love to have the real experience of seeing Pavlova dancing in Vancouver in the context of her time and place but with my contemporary eyes. The big gap is that we can't see the actual dancing, the actual people in actual places. That's what dance historians all come up against.
RELATED
DCD DISCOVER (Coming Soon)
PERSONNEL
Miriam Adams, C.M.
Co-founder/Advisor
Amy Bowring
Executive and Curatorial Director
Jay Rankin
Administrative Director
Vickie Fagan
Director of Development and Producer/Hall of Fame
Beth Dobson
Archives and Programming Coordinator
Michael Ripley
Marketing & Sales Coordinator
CONTACT
1303 – 2 Carlton St.
Toronto, ON
M5B 1J3
Canada
Phone: 416-365-3233
Fax: 416-365-3169
info [AT] dcd.ca
HOURS
Mon. – Fri. 10 a.m. – 5 p.m.
Appointment Required
Contact our team by email or call one of the numbers above