MARY JANE WARNER
NOVEMBER 2010
DANCE HISTORIAN OF THE MONTH
INTRODUCTION
Welcome to DCD's online edition of "Dance Historian of the Month". This series features interviews with Canada's dance historians. We hope to illuminate aspects of the person, their craft, the field, and provide an opening into what inspires those who interpret our dance pasts. The interview is accompanied by a photo, giving a face to the bylines. Often veiled by computer screens, untouched by stage lights and represented only by their printed words, historians are the intangible forces that spur dance on. Our interview is your introduction to the historian herself.
This month's column features Mary Jane Warner, a versatile dance scholar and beloved professor at York University's Dance Department. Warner's longstanding commitment to dance has led her to take on multiple roles within the discipline. Warner not only researches dance history, she also teaches dance technique, leads university faculties, and documents, notates and reconstructs choreography.
Warner earned her MA in dance and PhD in theatre from Ohio State University. She spearheaded a dance program at Kirkland College, New York, before returning to Toronto in 1980 to join the Faculty of Fine Arts at York University. Warner is a Fellow of the International Council of Kinetography Laban, and she integrates Labanotation into her teaching, reconstruction, documentation and research projects. She has also volunteered for many boards and committees, providing leadership to the professional dance community. Warner is an expert on the history of Canadian dance teachers, and wrote Toronto Dance Teachers: 1825-1925, and co-edited Canadian Dance: Visions and Stories published by DCD Press/es in 2004.
Warner's breadth of knowledge, sense of adventure and heartfelt care for her students, make her a unique scholar and outstanding educator. Warner has passed on her enthusiasm for dance to thousands of students, and through our interview, motivated yet another young dancer. I am sure you will also enjoy meeting her.
Sincerely, 
Carolyne Clare 
DCD Metcalf Foundation Intern
Note: Seika Boye, who initiated the "Dance Historian of the Month" column and who conducted 8 interviews, has returned to university and is working on her PhD. DCD wishes her a productive and fulfilling journey.
INTERVIEW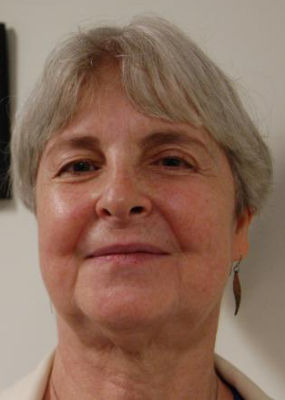 Name: Mary Jane Warner
Current Employer: Professor, York University Department of Dance
CC: What was your path to becoming a dance historian?
MJW: At age six I was very shy, so my mother took me to the local ballet school. It didn't work out too well because I started in January and I was two years younger than everyone else in class. This was not a great success. But my mother and her best friend would tempt me with chocolate to return the following week. Bribery got them everywhere.
I soon became comfortable with my environment and I began doing solos. It turned out that my teacher was not the world's best, but she gave me that love of dance that I still have today. My mother eventually brought me to other dance schools, including the National Ballet's summer schools, in order to develop my dance technique.
Also, my father was fascinated by history and so I gained an interest in history from a very early age. The history I was taught in high school was never very interesting. It's all about war. I thought, "Surely there must be something else!"
CC: Why did you decide to go to university instead of dancing professionally?
MJW: I happened to be in a high school where there were many bright women who planned to go to university. So, I came home one day and told my parents, "I think I am going to university." This was very surprising to them because I had never mentioned this possibility before. I hadn't a clue what I was going to do. However, I persevered, went to the University of Toronto and did a degree in English with a minor in history.
I loved dance, but I also realized that my parents were not in a position to say, "Fine we will support you for the rest of the time." So after my degree, I ended up going to the Ontario College of Education to get a teaching certificate.
CC: Did you teach before going to graduate school?
MJW: Yes, for about 5 years. However, I did very well in the high school system, I managed to save money, and the experience gave me a thorough understanding of teaching, which you can apply to any age group.
I taught junior high school, mainly grades 7, 8 and 9. I did a lot of drama. In fact, I ended up being the first person to teach drama at the junior high school level full-time in Ontario. I was never trained in it but I figured it out. I approached it like movement and taught them improvisation before adding in voice work. I also put on a lot of shows, which was good practice for my later teaching jobs.
CC: Why did you go to Ohio State University?
MJW: Ohio State University had recently started a dance notation program. You could do a masters degree in dance, and get your notation certification. The only other option was going to New York City to be certified by the Dance Notation Bureau.
I wanted to learn dance notation, but didn't think I would become a university professor. I dreamed that I would come back to a high school, and that maybe one day there would be dance in the high schools.
CC: Why were you interested in dance notation?
MJW: Back in the 1960s there wasn't that much dance to see in Toronto. We would see the National Ballet about once a year, Toronto Dance Theatre had just begun, and we would get the occasional touring company. Also, there weren't very many books published on dance. I had a few Ballet Annuals from England that my aunt gave me for Christmas but that was all. Another way you could learn about dance was through notation.
I actually studied Labanotation as a child. When I was about 12 or 13, I participated in classes at the National Ballet's summer school. I didn't do the exams at that time, but I learned the theory. I think I was the only one participating in the classes who wasn't in the company, and I was quite young compared to everyone else.
Once you gain practice reading dance notation, you can quickly get a sense of what a dance is like. You can't picture the whole dance exactly, but you get a feel for what the dances of Balanchine were like, or those of another choreographer. I was really more interested in reading the dances, than actually notating dance. But it's all part of the same package. So I've done both.
It was through notating dances that my interest in history developed further. When you start notating a piece, by Helen Tamiris say, then you want to learn more about her time period or creative process. Dance history was exciting to me, because it allowed me to dig deeper into choreography.
CC: What was your time at Ohio State University like?
MJW: I went to Ohio to learn dance notation, but I discovered other things there. You always do in a graduate program. I hadn't done an undergraduate degree in dance because there was no such thing. I was thrilled to finally study dance at a university. I just loved everything about the program and was excited to take different kinds of courses. I also tried to keep dancing a lot.
I started studying history with scholar Shirley Wynne who was very involved in reconstructing historical dances particularly of the Baroque period. It was the perfect place for me; we were really trying to bring the dances to life. This is what I thought history should be; I didn't want to learn the causes of World War I. You know, even worse is trying to teach it in high school.
CC: Why did you decide to do a PhD in theatre at Ohio State University?
MJW: I couldn't do a doctorate in dance at that point because the program did not exist, and so I did it in theatre with dance as a minor. Every course I took I fit dance into it. The faculty were wonderful about it. I would take a course about seminal modern playwrights and they'd say, "Well, how are you going to get the dance in?" I'd say, "Don't worry. Like Ibsen's play, there's a ballet called Lady from the Sea."
I was fortunate. I proved that I was working hard, so people just let me research what I liked. If I told them what I wanted to do, they would let me do it. Now, I try to do that with my graduate students. I think people do better work when they do what they want … within reason.
CC: What brought you back to Canada?
MJW: My first job was with Kirkland College in New York State. I was there for about 6 years. I developed the curriculum, headed the program and taught technique courses. Most of the students were from New York and I even had students who had studied at the American School of Ballet with George Balanchine. I also had students who had never danced before. It was a wonderful training opportunity for a brand new ballet and modern teacher. But I had such good training in Canada that it really wasn't difficult to make the transition from dancing myself to teaching.
However, when Kirkland College merged with Hamilton College, the new administration said that it would take 10 years to decide on tenure. They also said that of course there won't be a dance program; I would have to teach within the physical education department. I thought, "Well, time to go." My husband and I asked ourselves where we wanted to live: New York, Boston, San Francisco or London? Then we said, well, my parents are in Toronto, and whenever we had time we'd go to Toronto. So we thought, well, why not?
CC: What brought you to York University?
MJW: I returned to Toronto from the USA with no expectations of teaching at York. However I happened to meet Selma Odom at a performance in New York City and she asked me to phone when I arrived in Toronto. I did. It turned out that Grant Strate had recently resigned and there was a large lecture class that I was asked to teach. The course, called the Nature of Dance, was open to anyone in the university and was a requirement for dance majors. The following year I was asked back to teach full-time on a contractually limited appointment. The hiring process was much more informal in the early 1980s. I was one of the very few people in Canada who had a PhD in dance, plus I was fairly versatile in the courses that I could teach. There was not a Search Committee, but the Chair recommended that I be appointed to a tenure track position. Today, universities are much more formal in their hiring processes.
CC: Would you consider yourself to be a dance notator or a dance historian?
MJW: I don't really think of myself as one over the other. I use both. I think the two methods work well together.
CC: What does dance history contribute to dance?
MJW: Why do we study history in high school? Now, I'm not convinced that studying wars is the way to go, how to prevent wars might be worthwhile. History gives you a sense of where you are coming from, your traditions, so that you can build beyond the past. Often people think they are doing brand new innovative work in dance, and if dancers actually studied history, they would discover that they are not. I think it is very hard to be truly innovative. But dance creators have a head start if they know their past, and respect it. What went before? What themes were addressed? How did dancers address them?
CC: How can we bring dance history to people?
MJW: I'm so excited by the possibility of reviving and presenting the work of senior choreographers to the public. I hope to receive funding for this project. It would be a great opportunity to see the works of those legendary artists. It's like Shakespeare; his plays are relevant to contemporary society even though they were written 400 years ago. Moreover, how can you understand literature if you have never read any Shakespeare? How can you understand dance if you haven't seen any of the great choreographers' works?
CC: What are you working on right now?
MJW: I am mainly working on the project for which I received a Social Science and Humanities Research Council grant for. I am documenting some of Canada's senior modern dance choreographers. I have mostly been working with Patricia Beatty, David Earle, Rachel Browne and just a little with Danny Grossman, as he has his own documentation process. This is only a start; it is the sort of project I could do for the rest of my life.
Years ago, there were only huge and costly video recording machines. So in those early days it was harder to document dance. Now, technology is easily accessible. However, in modern dance, there is little funding for documentation, so pieces are still being lost. Whereas in ballet we redo Swan Lake all the time, in modern dance, there is an emphasis on creating new work. To have a tradition and a heritage in modern dance we need to document existing works. What would happen in a museum if we said, "Oh, we've seen that painting, let's toss it?" Or, in music, "Oh, this old Bach stuff, that's old fashioned. Let's get rid of the scores." That is what happens in modern dance all the time.
I have also used my documentation project as a way to bring choreographers into York University. Some students and I videotape the choreographers teaching their work to other students. That is the basic structure of my documentation process. These videos will be useful to groups that reconstruct the choreographers' works in the future.
There are many ways that you can document dance. In addition to videos, I am notating dances. I use a simplified version of notation, so that it takes less time to read it and write it too. I include word notes, without using highly technical terms. I use intuitive words like tense, or strained, so that the description has feeling to it. There are also some still frames, it's not what will allow you to reconstruct the work, but you get a sense of what is happening. Still frames are not attached to music, so they are not complicated to include in our documentation project.
CC: Where will you deposit these documents?
MJW: I haven't quite decided. It's very hard to distribute documents that have a musical score accompanying them for copyright reasons. I just want the choreographies to be preserved and part of it depends on the choreographers' wishes. It should be where and how they want to preserve their work.
CC: Is your body part of your research process?
MJW: I'm a wiggler. I feel sorry for people who sit beside me at a theatre. When I see a piece, I kind of perform along with it. I feel it. When I'm writing a movement analysis I get cues from my body. I ask it how it is feeling. My body informs my writing.
CC: If you could travel to an era of the dance past where would you go?
MJW: In a dream world, I wouldn't mind being a courtier in the Baroque era. I love the beautiful costumes and the whole Rococo effect. In some cities women were gaining more social freedoms; they could become professional artists; they hosted gatherings where they could engage in political and cultural discussions. Being a female dancer would be exciting in that context.
You can debate if ballet begins with Baroque dancing, but you do see very close connections between the two. For example, in ballet you are always trying to get up on the three quarter point; in Baroque it's the true half point, that's a real challenge. Unlike ballet, there were no big spectacular leaps for the women, but the foot work is so intricate and the rhythms are a challenge. The same step can be done in various rhythms and it's quite an intellectual test. For example, the minuet is a dance that is improvised; it has a structure, but within it the gentleman decides how many times they are going to circle. Like we do in traditional ballroom, the female partner has to feel the subtleties and make the adjustment. I love the dances, they are fun to do.
CC: Do you have any concluding thoughts?
MJW: Yes, I think the arts community senses that we need to be maintaining our dance history. I think there is a move towards it. Years ago funding bodies would refuse to support dance heritage projects, but it's evident that things are gradually changing.
Overall, my teaching is very important; for me it's about facilitation. I want to see young students flourish and I love seeing them grow in skills and confidence. At York, we are a program that is not particularly interested in competition. It's really about honouring what people have and the richness that every person brings. We celebrate all of them, and I think it makes for a diverse, open and supportive environment. I like that.
RELATED
DCD DISCOVER (Coming Soon)
PERSONNEL
Miriam Adams, C.M.
Co-founder/Advisor
Amy Bowring
Executive and Curatorial Director
Jay Rankin
Administrative Director
Vickie Fagan
Director of Development and Producer/Hall of Fame
Beth Dobson
Archives and Programming Coordinator
Michael Ripley
Marketing & Sales Coordinator
CONTACT
1303 – 2 Carlton St.
Toronto, ON
M5B 1J3
Canada
Phone: 416-365-3233
Fax: 416-365-3169
info [AT] dcd.ca
HOURS
Mon. – Fri. 10 a.m. – 5 p.m.
Appointment Required
Contact our team by email or call one of the numbers above