Danny Grossman – 1942-2023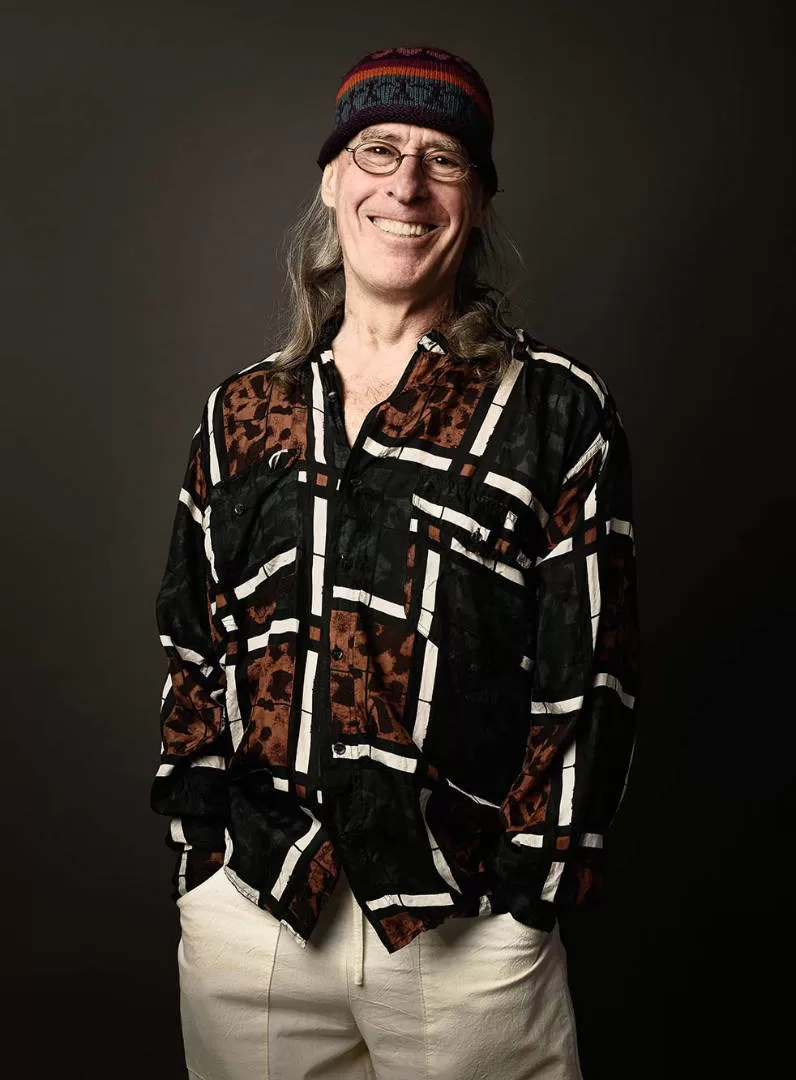 Remembering danny
On July 29, our community lost a giant of the dance world and we at DCD lost a friend. Danny Grossman was a passionate believer in the importance of preserving dance. He was one of few in the dance world who made a point of restaging works, not just his but those that he felt had made a mark on the choreographic canon. He was also passionate about the messages dance could relay. Whether using humour, satire, or deeply poignant movement phrases, Danny created a repertoire that commented on sexuality, politics, poverty, and the great challenges facing humanity. In my student years at York University, Danny's name was surrounded by a mythic quality. He had created Higher within the very walls in which we danced.
Before I graduated, the main dance studio at York was dedicated to Canada's great statesman of dance, Grant Strate, who had also hired Danny to teach in the early 1970s. There was a concert held in York's cavernous Burton Auditorium to celebrate and there, I saw Higher for the first time — the very dance performed with two chairs and a ladder that had been created by Danny at York 20 years earlier. I had just spent my summer working at DCD and seeing this historic work restaged sealed my desire to work in dance history and to make sure the stories, dances, and people of Canada's dancing past would be known to future generations. Over the years, I had the privilege of spending time with Danny. I enjoyed listening to his stories and his take on the world — and Danny was a good talker!
When years of relentless funding cuts meant his company could no longer be sustained, the time came for his costumes and other artifacts to enter the collection at DCD. I remember the day vividly. After we finished loading the truck, l looked Danny in the eyes and promised him that l would take good care of his collection and, thus, his legacy. We were both on the verge of tears as we hugged good-bye knowing that this truck full of history meant the end of an era. I will keep my promise to you, Danny, and I will imagine you balancing on that great ladder in the sky, back arched, abs engaged, arms and legs fully extended, looking magnificent.
~Amy Bowring
Biography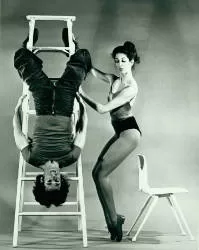 Danny Grossman was a dancer, choreographer and activist. He created the Danny Grossman Dance Company which became a creative voice for his political activism. Danny was born in San Francisco. In 1963, he joined the Paul Taylor Company in New York where he remained for ten years. In 1973, Danny was invited to perform with the Toronto Dance Theatre. He soon found himself exploring choreography and was prodigious throughout the 1970s. He founded the Danny Grossman Dance Company in 1978 as a vehicle for his works, both witty and profound using a distinct vocabulary generated by his unique way of moving. The company garnered international success with notable works such as Higher, National Spirit, Nobody's Business and Endangered Species. Danny was an integral voice in the Canadian dance landscape.
Links