Book Launch and Performance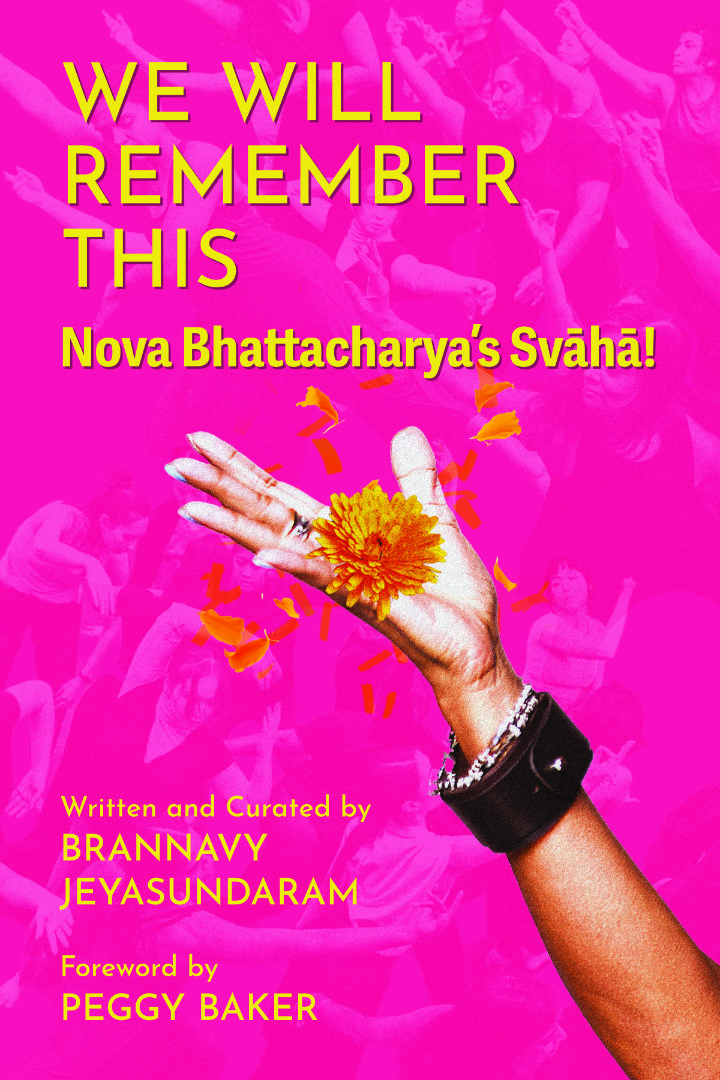 DCD's latest book is here!
DCD's 41st book publication, We Will Remember This: Nova Bhattacharya's Svāhā!, will be released in Vancouver on July 12 just ahead of Nova Dance's performances of Svāhā!. Written and curated by Brannavy Jeyasundaram, and co-published with Nova Dance, this book holds a moment in the life of a dance company and its artistic work during the global pandemic.
Choreographer Nova Bhattacharya had been poised to begin a 75-dancer work when the pandemic hit. Then, she had to reimagine what was at the heart of dance, of the notion of "company", "ensemble", a practice based in the body, bodies, multiplicity, proximity, and touch. Through a series of literary essays, this book delves into a key moment in Canada's dance-making and the resilience of artists. We at DCD and Nova Dance are delighted with the final product and we can't wait to share it with you.
Those who attend one of the launches can purchase a copy of the book for only $20 (No tax. The regular price is $24.95)
CAN'T WAIT FOR THE LAUNCH?
Join us for the book launches
There will be two launches. One in Vancouver and another in Toronto. Here are the details
Vancouver Launch
Date: Wednesday, July 12th
Time: 5-7 pm
Venue: SFU, Goldcorp Centre for the Arts, 149 West Hastings St., 4th Floor, Rm GCA 4390
Toronto Launch
Date: Thursday, August 17th
Time: 5-7 pm
Venue: The Theatre Centre, 1115 Queen St. W.
While an RSVP is not necessary, sending us one lets us better prepare for the event. Send your RSVP to info@dcd.ca (please indicate which book launch you plan on attending).
SVāHā! lands in Vancouver!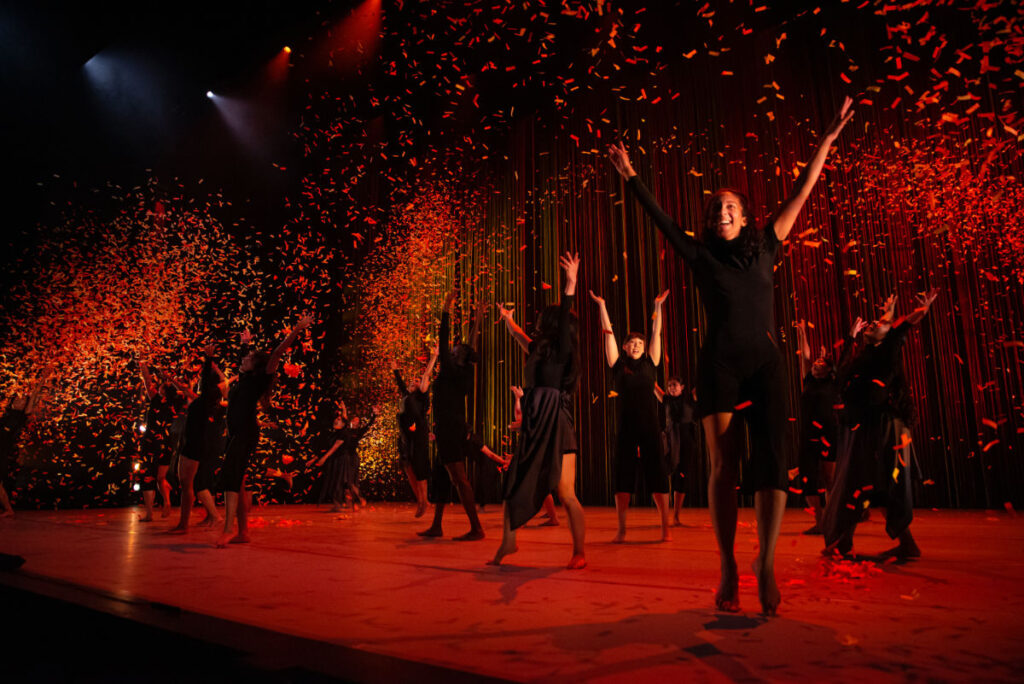 Dancehouse, along with Indian Summer Festival and SFU Woodward's Cultural Programs, are presenting Nova Dance's Svāhā! at the Vancouver Playhouse. Conceived by Nova Bhattacharya, the work was described by the Toronto Star as: "an imaginative journey into the heart of dance as a transformative experience and a way of bringing people together."
The Details
Dates: Friday July 14th & Saturday July 15th
Time: 8 pm
Venue: Vancouver Playhouse, 600 Hamilton St.
With only two performances you'll want to act fast and be sure to save your seat soon!