ENCORE! ENCORE!
CLASSIC VIRTUAL EXHIBITIONS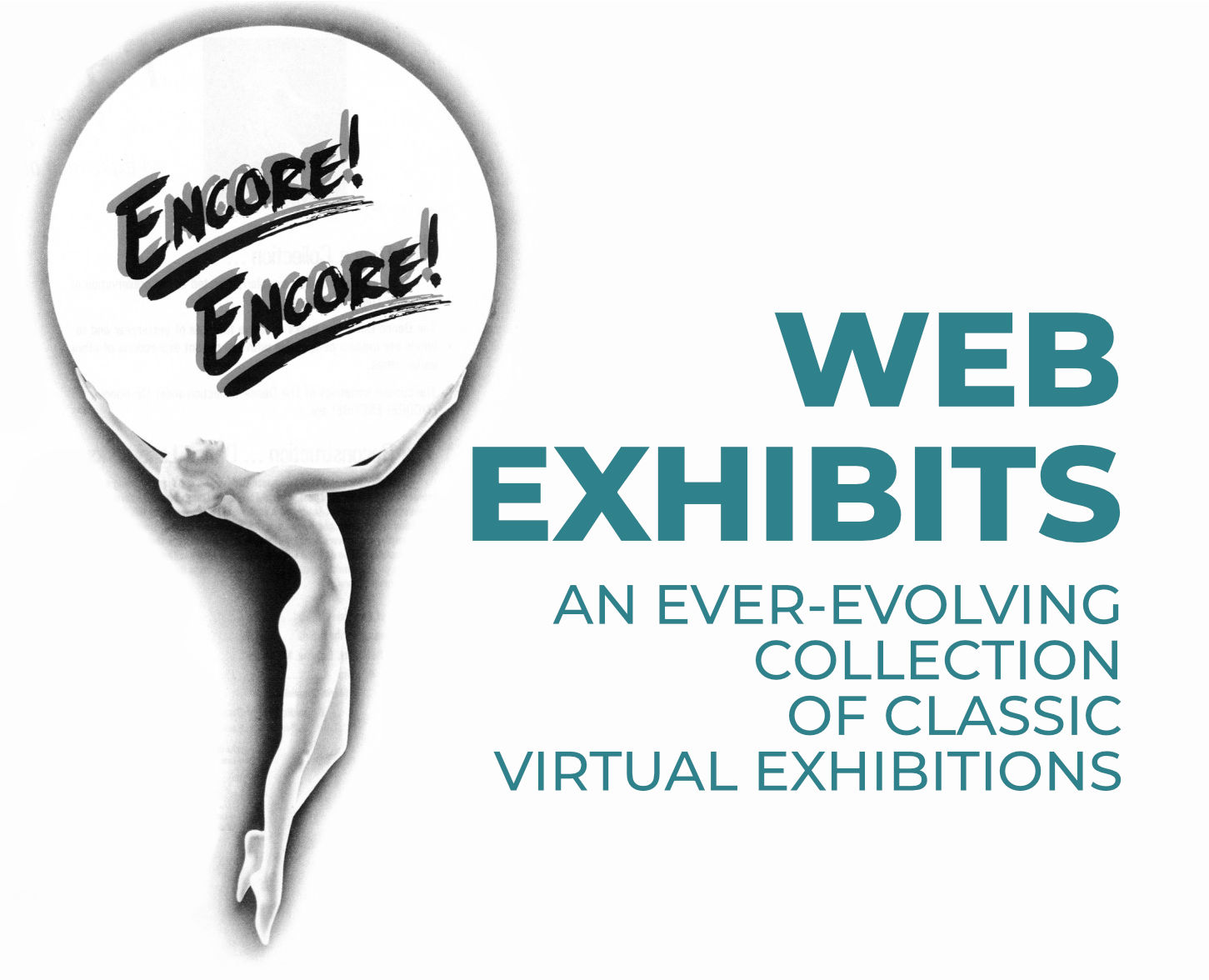 VIRTUAL EXHIBIT SERIES
ENCORE! ENCORE!
This component of the DCD web site offers an in-depth view of some of Canada's most important dance artists. Each exhibition contains a large assortment of images, biographical text, multimedia and memorabilia. One of the many ways we've worked to digitize our archives, exhibitions offer fascinating glimpses of Canadian dance history. This is an ongoing project and exhibits will continue to be added – so be sure to visit again and again.
CHOOSE YOUR EXHIBITION
Take a journey down through some of our classic web exhibitions, some more than two decades old, and get an informative and undeniably nostalgic glimpse at how it used to be done. Expect these exhibits to be updated in the future but, for now, enjoy them as they appeared in the early to mid 2000s.
Don't be surprised if you encounter broken links or if today's technology doesn't always play nice with the content.
DCD DISCOVER (Coming Soon)
PERSONNEL
Miriam Adams, C.M.
Co-founder/Advisor
Amy Bowring
Executive and Curatorial Director
Jay Rankin
Administrative Director
Vickie Fagan
Director of Development and Producer/Hall of Fame
Beth Dobson
Archives and Programming Coordinator
Michael Ripley
Marketing & Sales Coordinator
CONTACT
1303 – 2 Carlton St.
Toronto, ON
M5B 1J3
Canada
Phone: 416-365-3233
Fax: 416-365-3169
info [AT] dcd.ca
HOURS
Mon. – Fri. 10 a.m. – 5 p.m.
Appointment Required
Contact our team by email or call one of the numbers above