BETTINA BYERS (1909-2006)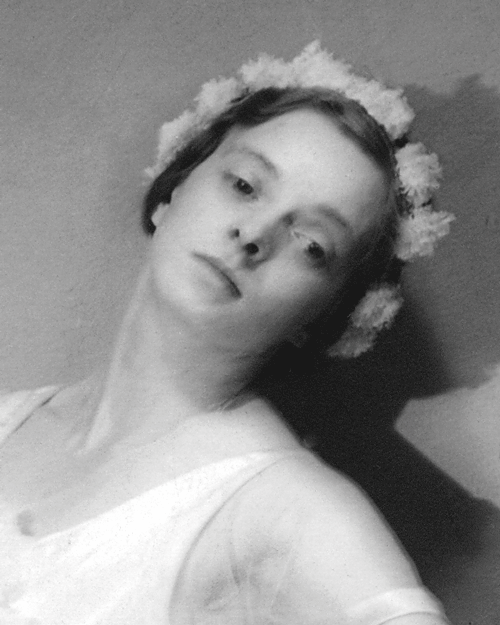 Bettina Byers grew up in Chatham, Ontario and always wanted to dance, but there were no teachers in Chatham at that time. She moved to Toronto in 1928 with her family and studied piano at the Toronto Conservatory of Music until she started dancing in 1932. When asked in an interview by DCD Co-founder Lawrence Adams why she wanted to dance, she replied, "I was born that way." She daydreamed of dancing throughout her childhood and when the opportunity finally presented itself, she became a devotee. While taking classes with Alison Sutcliffe at the Conservatory, she also regularly booked a studio in off-hours and arranged for a pianist so she could practice on her own. In 1933, she accompanied Sutcliffe to England to study with Bedells and others associated with the RAD. She continued to travel for summer training annually, to the RAD and also to study sessions at Dartington Hall in Devon, England, with Kurt Jooss and Sigurd Leeder, and to Bennington College and Camp Merrie-Wood in the United States.
She moved to London for full-time training in 1937, adding Spanish and classical Indian dance classes to her schedule. She won a choreography competition organized by the RAD, which provided her with a scholarship to study with Ninette de Valois and Frederick Ashton. She passed her Elementary exam in the fall of 1937 and completed Intermediate and Advanced exams over the next two years. With war looming in 1939, Bedells encouraged Byers to return to Toronto and open her own school where she could take on the mantle of organizer for the RAD in Canada. She opened her Academy of Ballet that fall and was soon joined by a teacher from Galt, Ontario named Marjorie Haskins. The two ran the Academy until 1966. In the early 1940s, they also started a summer ballet program at Queen's University with Byers in charge until 1956 and then Haskins leading until 1964. One of the attendees of the Queen's Summer School in 1949 was Dorothy Cox-Scruton.
DCD DISCOVER (Coming Soon)
PERSONNEL
Miriam Adams, C.M.
Co-founder/Advisor
Amy Bowring
Executive and Curatorial Director
Jay Rankin
Administrative Director
Vickie Fagan
Director of Development and Producer/Hall of Fame
Beth Dobson
Archives and Programming Coordinator
Michael Ripley
Marketing & Sales Coordinator
CONTACT
1303 – 2 Carlton St.
Toronto, ON
M5B 1J3
Canada
Phone: 416-365-3233
Fax: 416-365-3169
info [AT] dcd.ca
HOURS
Mon. – Fri. 10 a.m. – 5 p.m.
Appointment Required
Contact our team by email or call one of the numbers above