CONCLUSION​
A century into its existence, the RAD's presence in Canada is ubiquitous. Its teachers can be found in communities large and small, urban and rural. A large reason for that expansion is due to a deep camaraderie whereby experienced generations of teachers nurture new ones. When the RAD was first gaining a toe-hold in Canada, becoming a dance teacher meant empowerment for women during a period when career choices were few and agency over one's life was severely limited. These women were bucking societal trends and following their dreams. And yes, there have been men in the RAD's history in Canada, but it can be argued that these trailblazing women left an enduring legacy, providing inspiration for other women to carry forward.
Canadian Fellows of the Royal Academy of Dance (FRAD)
Bettina Byers (1975)
Mara McBirney (1979)
Gweneth Lloyd and Betty Farrally (1980)
Sonia Chamberlain (1987)
Bernice Harper (1990)
Lynnette Kelley (2017)
RAD President's Award
Doreen Scouler (1993)
Dorothy Cox-Scruton (1994)
Gladys Forrester (1997)
Ruth Carse (2000)
CURATOR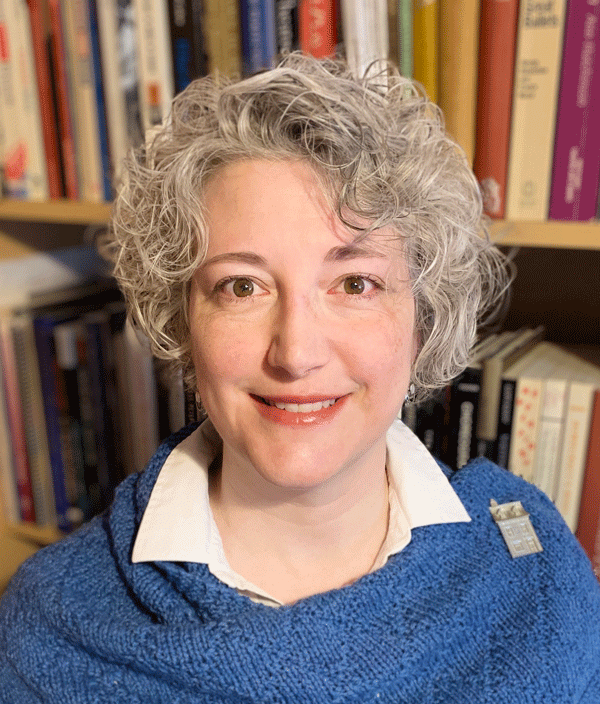 Amy Bowring (Hon. B.A. Fine Arts Studies, York University; M.A. Journalism, University of Western Ontario) is the Executive and Curatorial Director at Dance Collection Danse and a Contract Lecturer at Ryerson University's School of Performance. She is one of Canada's foremost advocates for the study and preservation of Canada's dance heritage. Amy has published numerous articles on dance history and has curated several live and virtual exhibitions. She is the editor of Down to Bowring's: A Memoir written by her grandfather, Derrick Bowring (Creative Book Publishers, 2015) and her book Navigating Home: Artists of the NL Dance Project was published in 2019. She is currently a co-investigator of the SSHRC-funded Gatherings: Archival and Oral Histories of Performance.
DCD DISCOVER (Coming Soon)
PERSONNEL
Miriam Adams, C.M.
Co-founder/Advisor
Amy Bowring
Executive and Curatorial Director
Jay Rankin
Administrative Director
Vickie Fagan
Director of Development and Producer/Hall of Fame
Beth Dobson
Archives and Programming Coordinator
Michael Ripley
Marketing & Sales Coordinator
CONTACT
1303 – 2 Carlton St.
Toronto, ON
M5B 1J3
Canada
Phone: 416-365-3233
Fax: 416-365-3169
info [AT] dcd.ca
HOURS
Mon. – Fri. 10 a.m. – 5 p.m.
Appointment Required
Contact our team by email or call one of the numbers above