Inductee Spotlight – Zab Maboungou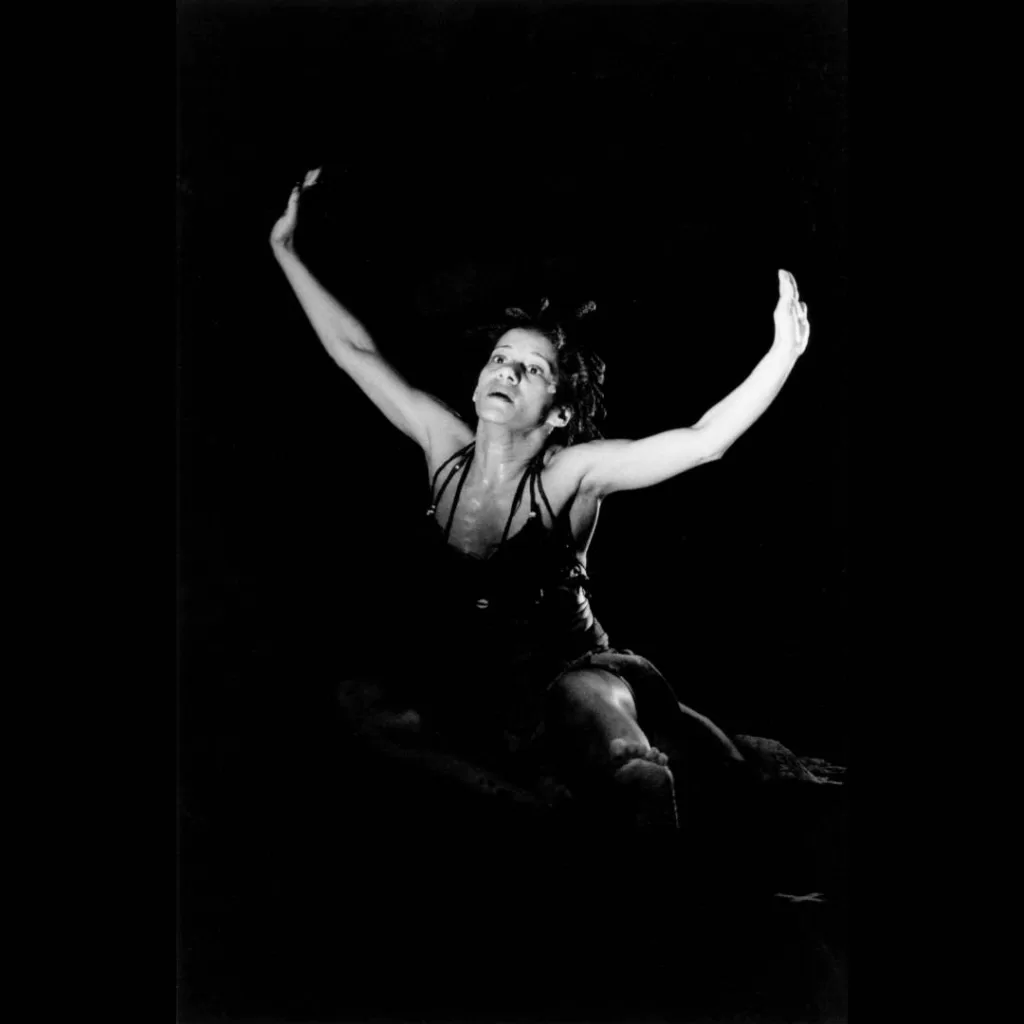 HELP US CELEBRATE THE BEST IN CANADIAN DANCE
Since its launch in 2018, The DCD Hall of Fame has inducted 49 dance luminaries and employed over 50 arts workers. We have engaged more than 40 committed volunteers to help ensure the day stays on track!
We couldn't do it without them and the support of donors and sponsors like you! Please help us keep the DCD Hall of Fame thriving by donating to our matching campaign!

Photo: Zab Maboungou (1997), Incantation / Photographer, Xavier Lluis
INDUCTEE SPOTLIGHT – ZAB MABOUNGOU
Zab founded Montréal-based Zab Maboungou/Compagnie Danse Nyata Nyata in 1987, did you know…?
Zab learned her craft in childhood through contact with traditional dance and music groups in Congo-Brazzaville, in the heady days of post-independence cultural effervescence;
As a performer, she has integrated various traditional and "trad-modern" formations and ballets (from Central, West and East Africa);
A philosophy teacher and author, Zab published Heya Danse! Historique, poétique et didactique de la danse africaine in 2005;
She has created more than 20 solo and group works in music and dance and is responsible for developing the LOKETO technique, drawing on the rhythmic foundations of African dances and musical forms;
Zab has received numerous honours and awards internationally including the Governor General's Award, being named Compagne de l'Ordre des arts et des lettres du Québec, and was honoured at the MASA, Marché des Arts du Spectacle d'Abidjan, Ivory Coast.
Please help the DCD Hall of Fame in its mission to honour the greats of Canadian dance by donating to our matching campaign! Your support matters.
Our campaign goal is $20,000 with matching funds of $10,000 from an anonymous donor. We can't do it without your support! Every dollar earned goes towards the production of this event and helps feed into the daily operations and projects that Dance Collection Danse runs throughout the year. Every bit helps.
Banner Photo by Cindy Diane Rhéault