DANCE HISTORIAN OF THE MONTH
INSIDE A GROWING FIELD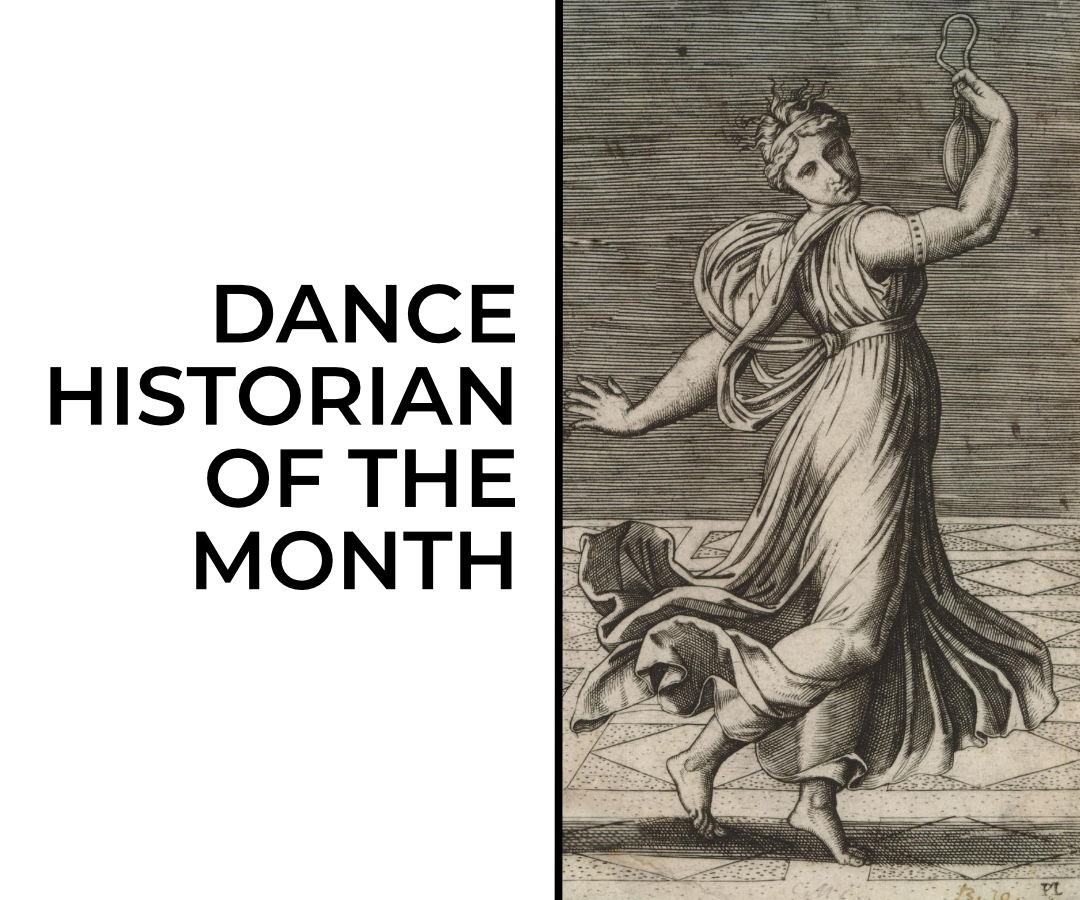 INTERVIEW SERIES
DANCE WRITERS & HISTORIANS
Curated by Seika Boye and Carolyne Clare Dance Historian of the Month is a series of interviews with Canadian dance writers/historians that illuminates the behind-the-scenes work of this growing field.
Engraving: Detail from Dance of Fauns and Bacchantes; c.1516
© The Trustees of the British Museum
CHOOSE YOUR INTERVIEW
From 2009 t0 2012 dance historians Seika Boye and Carolyn Clare interviewed 17 individuals, all of them writers and or historians with a keen interest in Canadian dance stories. All those interviews are included here, organized alphabetically, for you to enjoy. Click on a portrait to be taken to their page.
DCD DISCOVER (Coming Soon)
PERSONNEL
Miriam Adams, C.M.
Co-founder/Advisor
Amy Bowring
Executive and Curatorial Director
Jay Rankin
Administrative Director
Vickie Fagan
Director of Development and Producer/Hall of Fame
Beth Dobson
Archives and Programming Coordinator
Michael Ripley
Marketing & Sales Coordinator
CONTACT
1303 – 2 Carlton St.
Toronto, ON
M5B 1J3
Canada
Phone: 416-365-3233
Fax: 416-365-3169
info [AT] dcd.ca
HOURS
Mon. – Fri. 10 a.m. – 5 p.m.
Appointment Required
Contact our team by email or call one of the numbers above