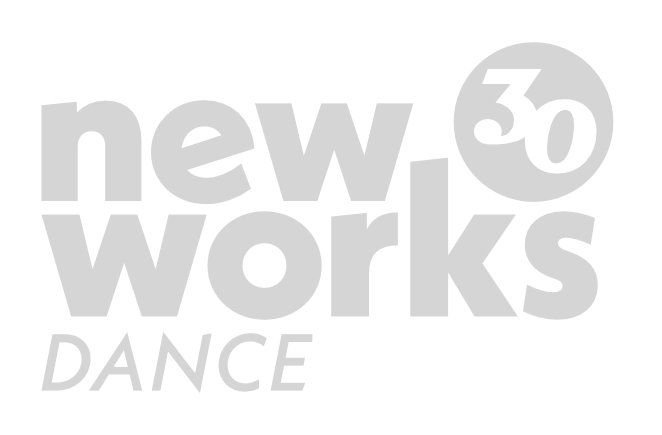 2009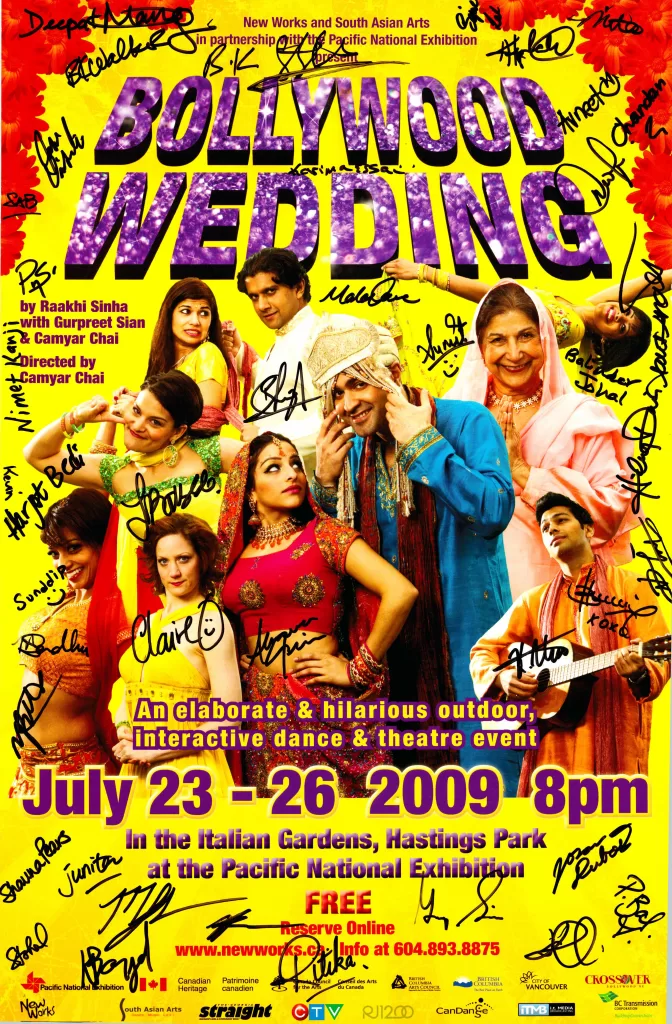 from the archive:
Signed Poster: Bollywood Wedding, South Asian Arts Society 2009
Photo by Pardeep Singh

from the archive:
Photo: Bollywood Wedding rehearsal 2009
Feat. (left to right) Gurpreet Sian, Barb Clausen, Raakhi Sinha, Camyar Chai
New Works was a very important part of the beginnings and progression of South Asian Arts Society and my own personal career in the arts. Almost 20 years ago, Raakhi Sinha and I were just two young kids trying to figure out what to do in the arts and we crossed paths with Barb and New Works and they gave us a chance!
Bollywood Wedding was a pivotal moment in our company's history because it was the first thing that we created on a large scale. Without their logistical support and partnership, that show would not have happened.
The overall support that New Works offers artists is something that's invaluable. As I look at what I'm doing now with the Monsoon Festival, we have very similar values, providing support services for artists and different platforms.
A lot of that, I think, has sort of unconsciously been ingrained in my mind through working with New Works years ago. That's a big part of the lasting impact of New Works.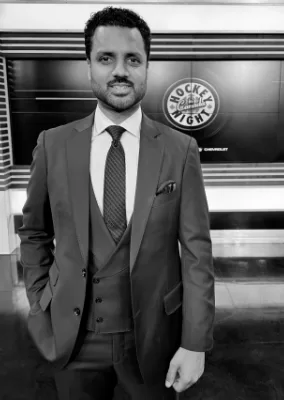 Gurpreet Sian
Dance Allsorts 2007, 2013, 2017
Bollywood Wedding 2009
Pop Up Dances 2009
All Over the Map 2005