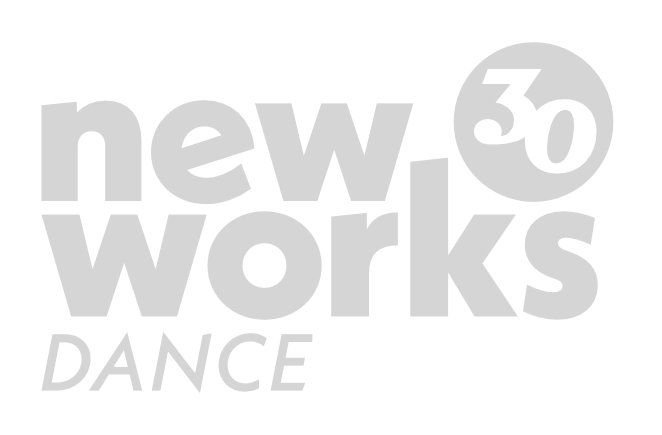 2020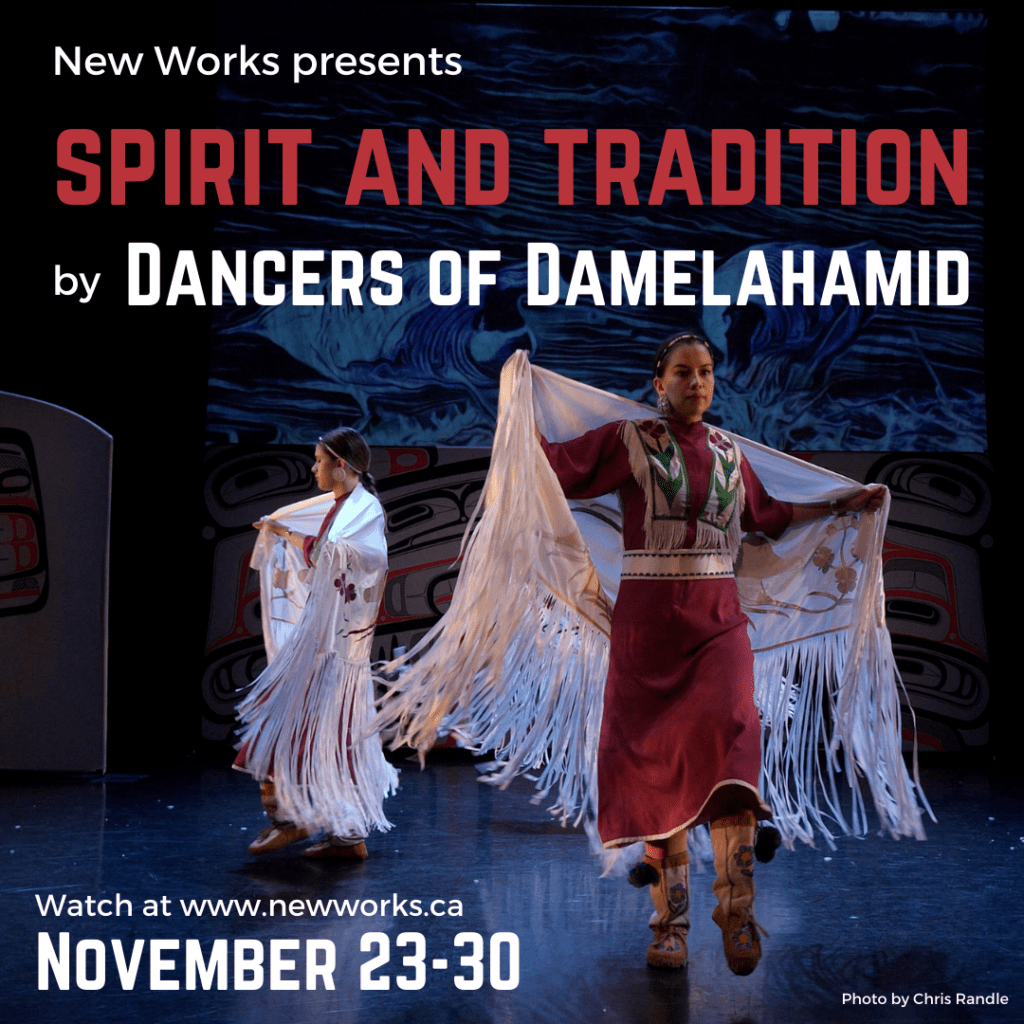 from the archive:
Poster: Spirit and Tradition, Scotiabank Dance Centre 2020
Feat. (left to right) Renee Harris, Raven Grenier
Photo by Chris Randle

What has been unique about the relationship between Dancers of Damelahamid and New Works is that it has gone through several generations within our family, starting with my parents Chief Kenneth Harris and Elder Margaret Harris with Barb Clausen. New Works was really unique in their mandate to work with diverse communities and Indigenous artists, so we were able to find an inclusive place to share the work that we do. Now the younger generation is also starting to emerge as young adults… in this poster for Spirit and Tradition you see my daughter, Raven Grenier, and my niece, Renée Harris.
Really close to the core values of our company is being an intergenerational practice—one that is all-ages, where we have very young children that participate and perform as well as our elders and our senior artists.
That is something that also really aligned with the values of New Works, so it created opportunities for us to share within our traditional dance forms and as a family.
MARGARET GRENIER
Spirit and Tradition (digital performance) 2020
Share Dance Facilitator 2020
Dance Allsorts 2012, 2019
All Over The Map 2011, 2012