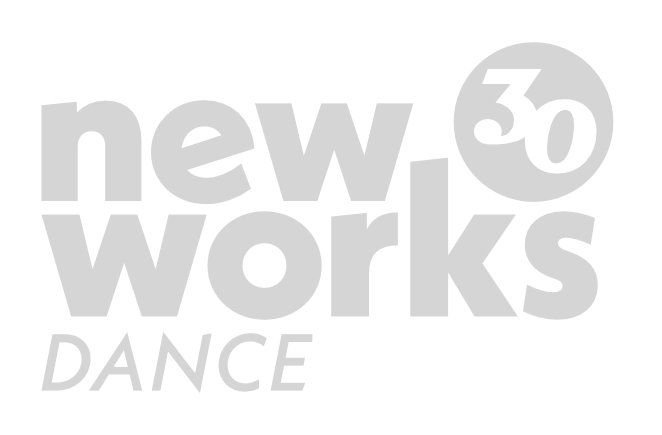 2003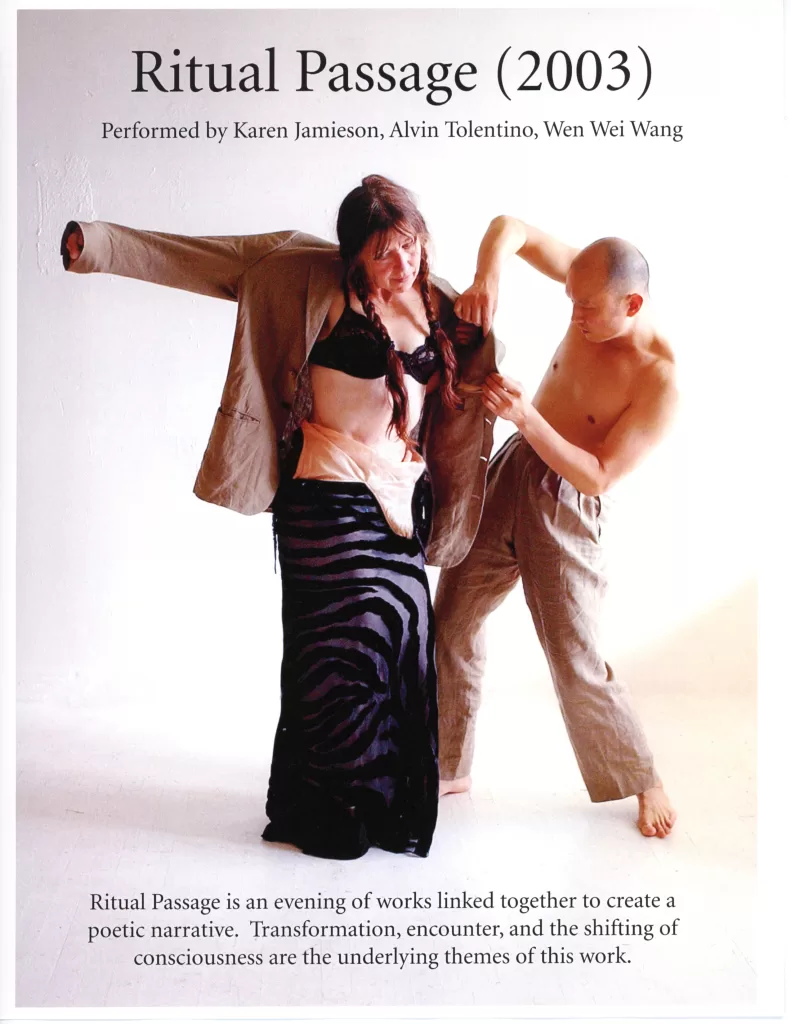 from the archive:
Poster: Ritual Passage 2003
Feat. (left to right) Karen Jamieson, Wen Wei Wang
Photo by Chris Randle

I've been privileged to have been able to devote my life to dance. I think it's an extraordinary art form; I think it's the art form of our time. And I think to be a producer, you need to understand the art form from the inside.
Barb started out as a dancer, then she began managing groups, and I believe it became really clear to her that there was a missing piece in the fabric. And that was in the production of (here we go!) new work. Of unknown work, of up-and-coming artists who didn't have a track record yet, who were experimenting. And there was a missing piece: nobody was willing to produce them.
Barb really believed that this new work, this unknown work, these new directions needed to be supported for the life and vitality of the art form.
She had been managing my company at the time that she shifted gears, said goodbye and started New Works. It really was an audacious vision, New Works. And she made it real.
Karen Jamieson
Management Support 2000–2004
Dance Allsorts 2002