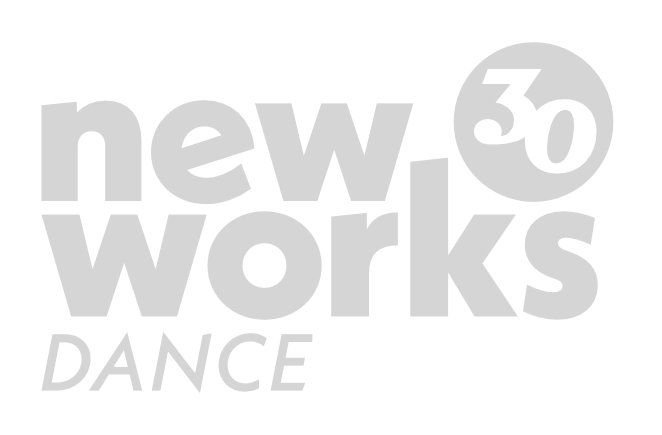 2021
from the archive:
Photo: XR In-Person Sharing of Works in Progress, Progress Lab, 2022
Feat. (left to right) Kevin Li, Alysha Seriani, Erika Mitsuhashi
Photo by Sebastian Palencia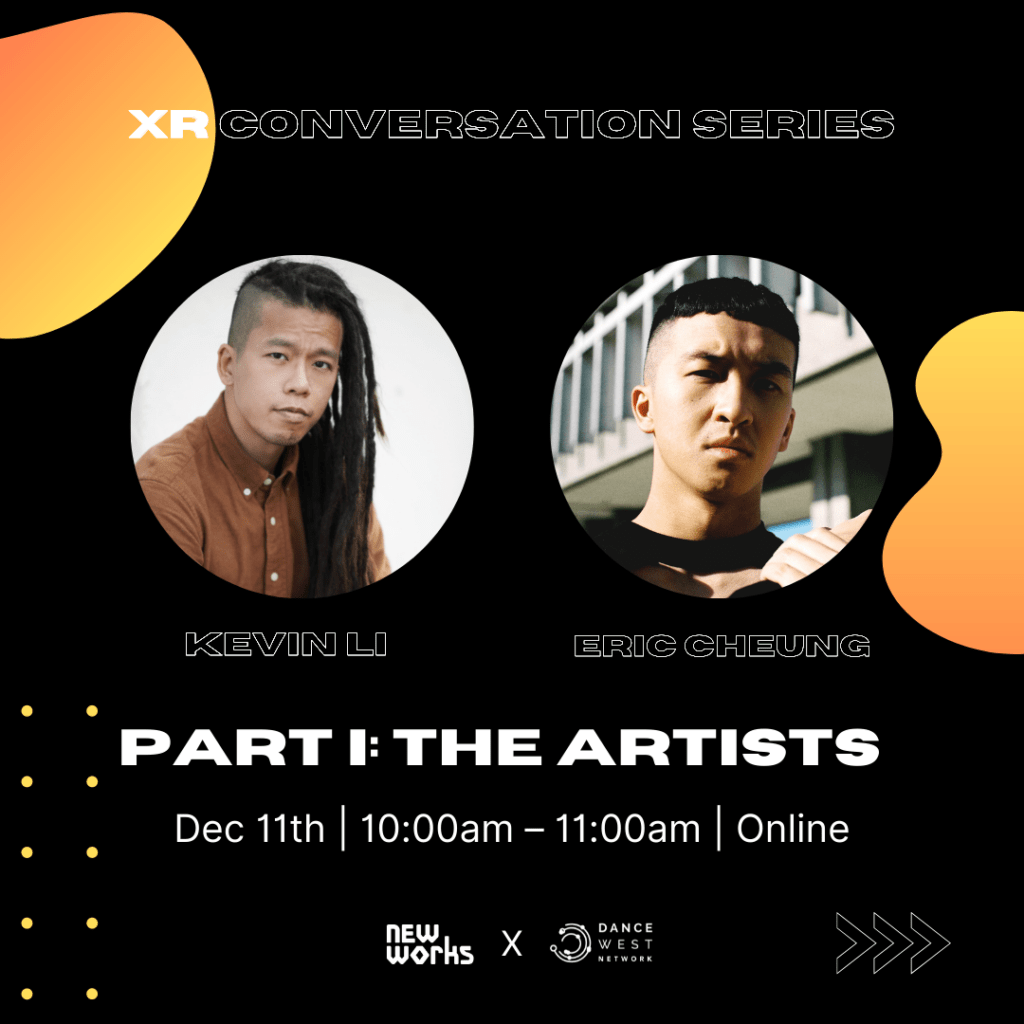 from the archive:
Poster: XR Pilot Program 2021
Feat. (left to right) Kevin Li, Eric Cheung
I was in the pilot XR Program with Eric Cheung, before XR really turned into what it is now. I did a residency for about eight months. And even though I had bought a 360 camera a year before that, the program gave me the chance to really explore and learn the workflows. My mentors also really helped me with figuring out [things]. And that process has been really informative and opened up a lot of doors. It's given me more ways to work, but still within dance.
I really like technology and exploring what it can do. And it's been exciting to just see all the different XR artists and what they want to focus on because XR is such a broad category.
On a personal level, it has been something that feeds a lot of my creative interest. I'm able to expand, do more projection and incorporate things like that into the dance, and see where it goes.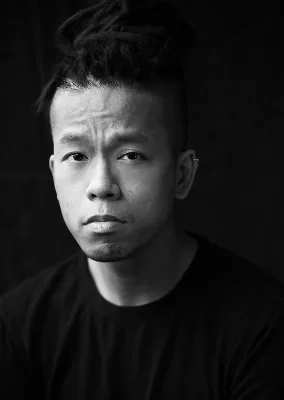 KEVIN LI
All Over The Map 2023
Summer Dance & Music 2022
Share Dance Facilitator since 2021
XR Program 2021, 2022
Past Echoes in the Present 2021