RIPPLE EFFECTS
30 YEARS OF NEW WORKS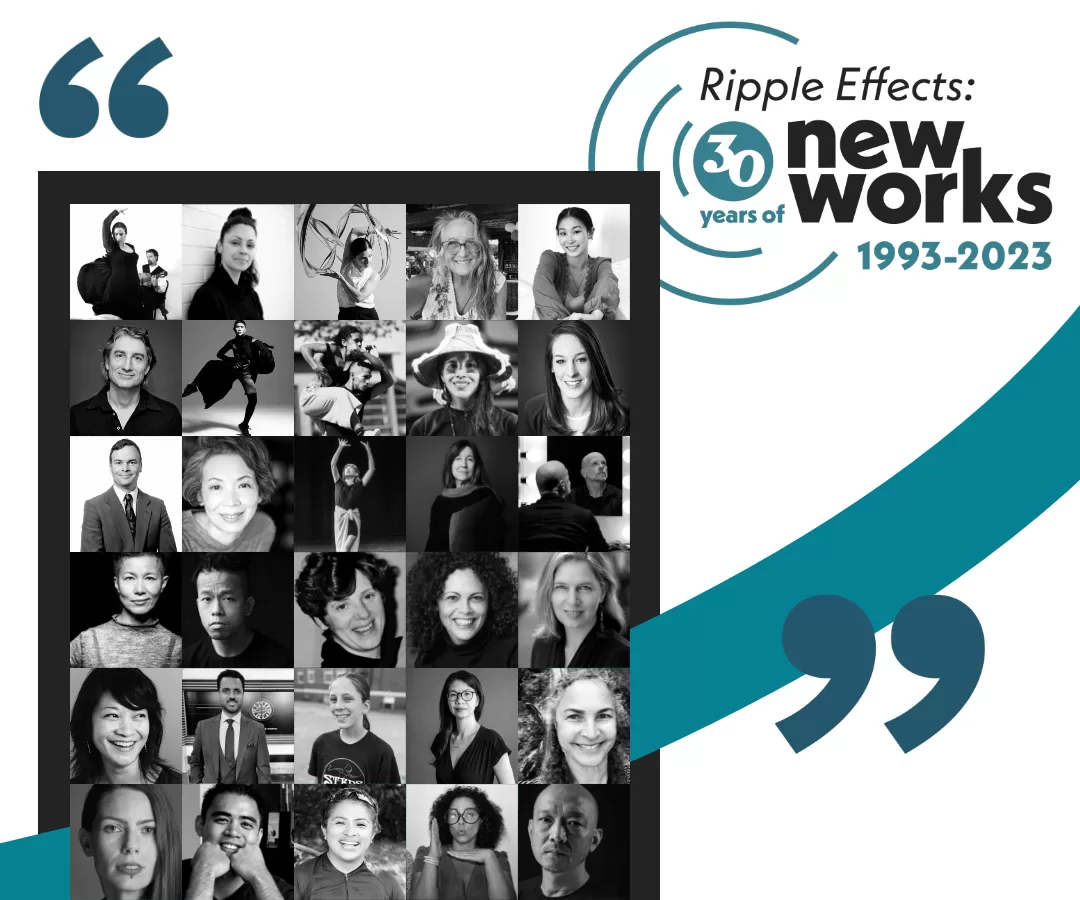 NOW LIVE!
IN PARTNERSHIP WITH NEW WORKS
This digital exhibit is the sister to the live exhibit that ran in Vancouver's Scotiabank Dance Centre lobby from October 21 to November 18, 2023
LOOKING BACK OVER 30 YEARS
In celebration of their milestone 30th season, New Works gathered the community to profile 30 individuals who have impacted the shape of New Works over the last three decades. Click on a portrait to view the subject's page.
DCD DISCOVER (Coming Soon)
PERSONNEL
Miriam Adams, C.M.
Co-founder/Advisor
Amy Bowring
Executive and Curatorial Director
Jay Rankin
Administrative Director
Vickie Fagan
Director of Development and Producer/Hall of Fame
Elisabeth Kelly
Archives and Programming Coordinator
Michael Ripley
Marketing & Sales Coordinator
CONTACT
1303 – 2 Carlton St.
Toronto, ON
M5B 1J3
Canada
Phone: 416-365-3233
Fax: 416-365-3169
info [AT] dcd.ca
HOURS
Mon. – Fri. 10 a.m. – 5 p.m.
Appointment Required
Contact our team by email or call one of the numbers above